Eco Restaurant
162 Clapham High Street
London
SW4 7UG
Eco is a family run restaurant that has been making brilliant pizzas for over 20 years and has become an institution in Clapham. We pride ourselves in a unique and distinctive sourdough recipe that brings you, not only a flavoursome and delicious pizzas and bread, but also full of health benefits on its own right. Our daring and beautiful interior design, sets the perfect mood for all our dinners. We provide baby changing facilities and free Wi-Fi. Our loyal base of customers is an essential ingredient in making Eco such a pleasure for us to run.
Monday to Thursday 12.00pm to 11.00pm 
Friday 12pm to 11.30pm
Saturday 9am to 11.30pm
Sunday 9.00am to 10.30pm
0207 978 1108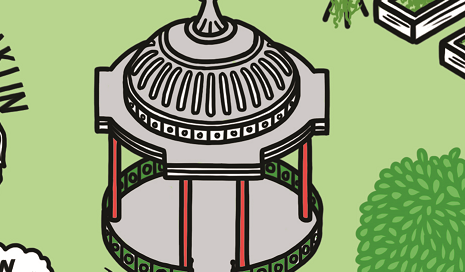 One of the most iconic landmarks in the centre of Clapham Common is the bandstand constructed in 1890. It is the largest bandstand in London and a Grade II Listed Building.
Read more...