Businesses Catch Counterfeiter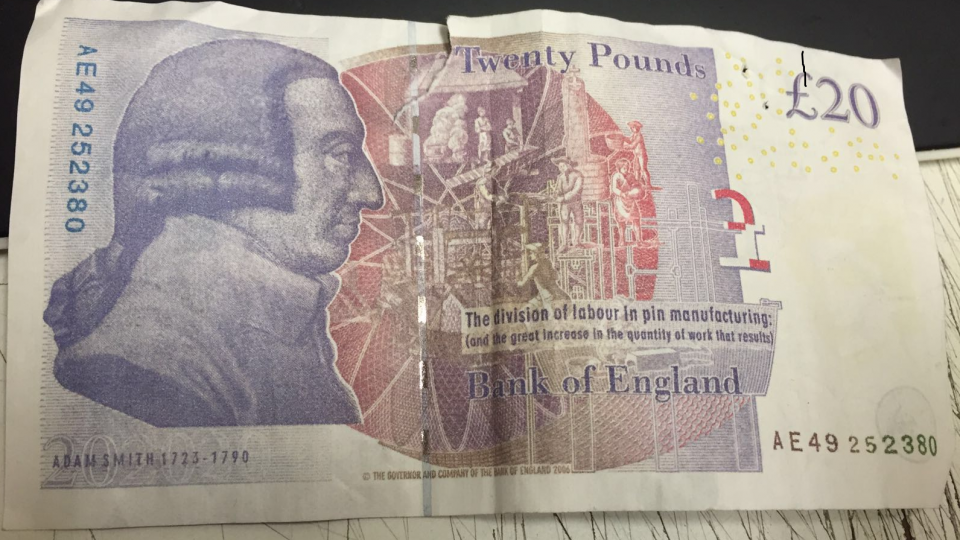 On the 20th May the Lambeth MPS Licensing Team conducted a warrant on an address following information and evidence provided by a number of local businesses who are working together to reduce crime and anti-social behaviour in Clapham.
As soon as a local business realised that someone was attempting use counterfeit currency, other businesses in the area were immediately warned over the Safer Lambeth radio system. An image of the suspect was captured via CCTV and instantly shared with all members of the partnership warning them that the male was active in the area.
Through a local messaging system, the evidence was instantly reported to Lambeth Police who were able to identify the individual and executed a warrant last week. The male suspect was arrested for handling stolen goods, counterfeit notes and drugs.
To reduce the impact of fake currency it is recommended that businesses purchase ultra violet light devices and place them prominently by all cash registers. Staff should also be trained to use them for all transactions.
"This is a fantastic result for everyone involved and goes to show the true value of working in collaboration and sharing intelligence."
Hannah Wadey, Safer London Partnership
The This is Clapham BID working alongside it's partners continues to support businesses to reduce crime and anti-social behaviour in Clapham. A large number of businesses in Clapham are now actively sharing information. We are now starting to see the results of this work.
Jeremy Keates, This is Clapham BID Manager