Rand/Goop at Studio Voltaire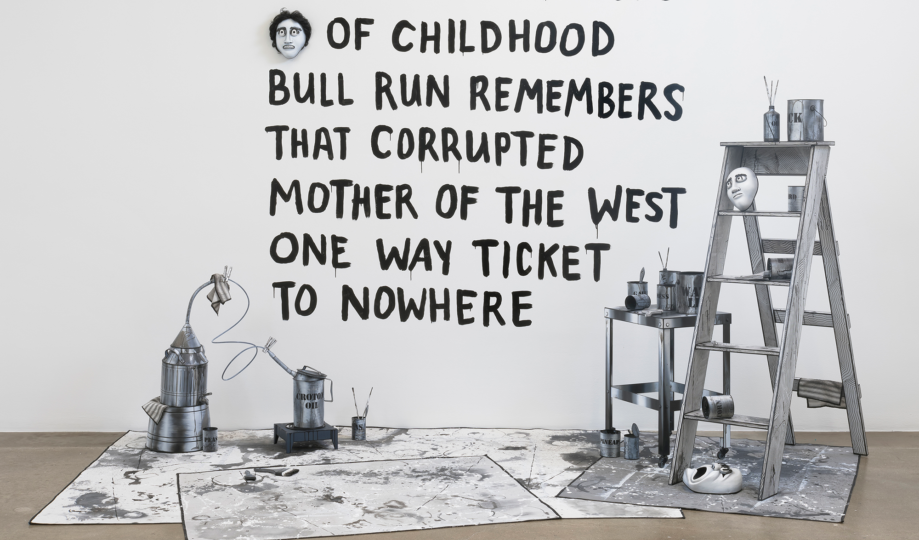 12:00 pm - 8:00 pm
Friday, July 5, 2019 - Sunday, October 6, 2019
Studio Voltaire
Mary Reid Kelley and Patrick Kelley present Rand/Goop, a new large–scale installation at Studio Voltaire, the artists' first institutional exhibition in London.
For this new commission, the artists will embed their works within an immersive environment for the first time, unspooling the narrative of the exhibition through a series of video sculptures, projections and wall–paintings.
The artists have created a circular narrative for six totemic video sculptures. The protagonists, all performed by Reid Kelley, speak in pithy and often capricious four–line cento poems. The contents are drawn entirely from two sources. Appraisals of Russian–American writer and philosopher Ayn Rand's 'Objectivism' philosophies – limited only to evangelist scholars of her work – are spliced with titles of every article listed on the website of Gwyneth Paltrow's lifestyle, beauty and wellness brand Goop.
Viewing Wednesday to Sunday 10am- 6pm