Walking tour of David McDiarmid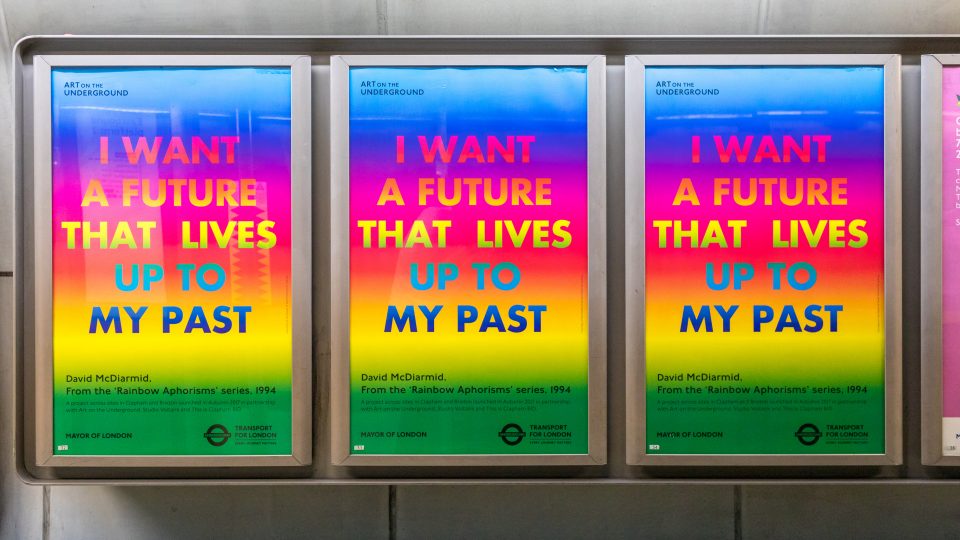 4:00 pm - 6:00 pm
Saturday, February 10, 2018
Studio Voltaire
Walking Tour of public artworks by David McDiarmid which are currently being displayed across sites in Clapham and Brixton.
Join Studio Voltaire's Jenny Cooper for a curators' walking tour of David McDiarmid's Rainbow Aphorisms series. Rainbow Aphorisms are a series of printed works, produced from 1993 until the artist's death in 1995 of AIDS–related illnesses. McDiarmid produced these works in response to his own, and his community's, experience of the AIDS crisis, and the multiple forms of devastations it manifests – political, emotional, intellectual and medical.
In partnernship with Art on The Underground and This is Clapham, Studio Voltaire has presented these works as a series of public works shown intermittently across sites in Clapham and Brixton. Artworks have been installed at various locations including the façade of Studio Voltaire, neighbouring LGBTQ+ venue Two Brewers, Brixton Underground station and other temporary locations.
The curator of the commission will guide you through these incredible works, exploring the artist and his wider practice, the different sites and the complexities of working in the public realm.
This event is free but due to limited capacity, booking is recommended.
CLICK HERE to book or more information