Growing Underground big launch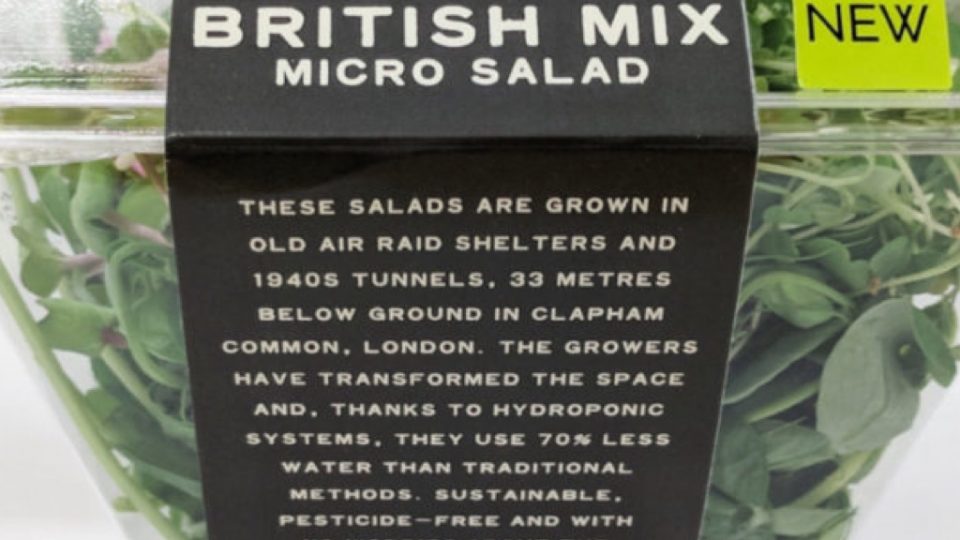 Not just any old salad. Growing Underground for Marks and Spencer salad!
Growing Underground is an urban underground farm located in WW2 tunnels 33m below Clapham High Street. They pride themselves on being sustainable and pesticide-free, as well as the fact they use 70% less water than traditional farming methods. They grow many different types of greens such as rocket, radish and Thai basil to name a few, right under our feet in the deep level tunnels under Clapham High Street.
Up until now they have only been available to buy online or in some restaurants but as of 6th September Growing Underground salad mixes will be available to buy in Marks and Spencer stores all around London!
Marks and Spencer have created unique salad mixes from Growing Undergrounds extensive range of micro herbs, these include a British Mix, Italian Mix, Indian Mix and a Japanese Mix. You will find the packaging also advises the perfect dishes to pair the salads with, so whatever you're having for dinner there's no excuse not to eat your greens!