bar tender/ supervisor at Trinity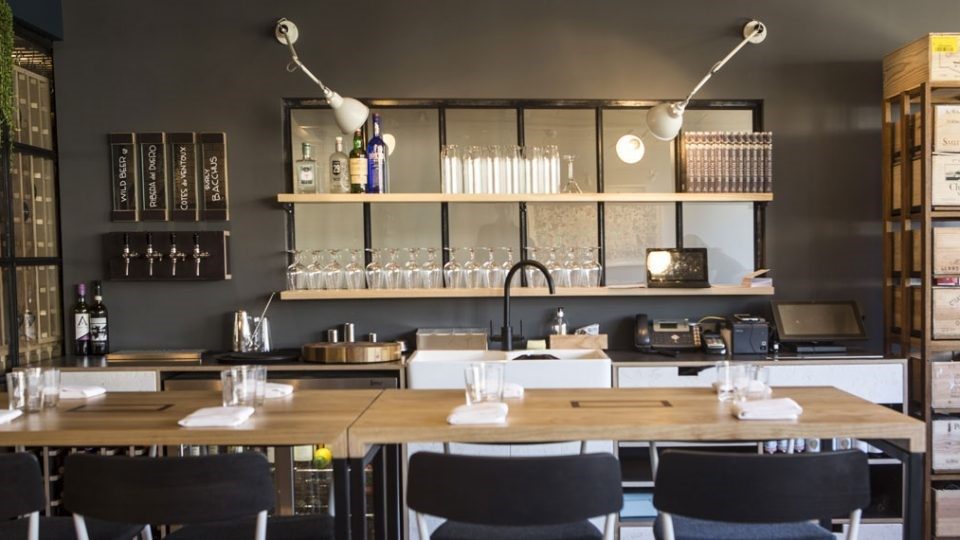 Trinity Restaurant in Clapham Old town currently has a Bar Tending position available. This position sees you assist all areas of the bar, assist the Sommelier, polishing, general bar duties and various Cocktail Making. You will report to the Restaurant Manager and Head Sommelier.
This is an amazing opportunity to learn about food wine and great hospitality inside Michelin starred restaurant.
You will be expected to work seven shifts per week, be a team player, hard working and driven to grow your role within the company.
All our front of house staff participates in our in-house wine program and also are given WSET training. As the position involves working closely with the Head sommelier this is a great position for someone looking to improve their wine knowledge and work towards attaining wine qualifications.
We are looking at extending our cocktail offering and explore matching cocktails with our carefully thought-out menu.
To the Staff:
 To train the staff in methods and procedure alongside the principles of good customer service
 Bring matters to higher management in the area of administration and discipline
 Serve as an example to the staff pertaining to punctuality, attendance, dedication and hygiene
On the Bar:
 Constantly strive to improve the standards of hygiene and service throughout the bar.
 Monitor and manage all stock levels. Reporting Low/High stock to Management.
 Manage the tickets and make sure that ALL transactions are accurately recorded and accounted
 Accurately record waste and transfers, with a reason why.
 Oversee and manage telephone calls and reservations.
 Oversee and maintain the company standards with regards to food and beverage and our company ethos.
 Make sure that the bar maintains the quality of service it is known for, by liaising with management to organise training for all staff.
 Maintain the Cellar and Bar Cleanliness
 Order Gas
 Write a detailed and accurate Handover, noting any relevant information
To the Management:
 To support the managers in our effort to reduce the beverage margin, monitor stock and wastage
 Communicate Ideas with regards to reducing specific stock, report big/poor sellers.
 Respond and handover any 'unusual' enquiries by phone or personal visits.
Email opportunities@trinityrestaurant.co.uk
Application closing date :
Sunday, October 31, 2021