Lambeth Council News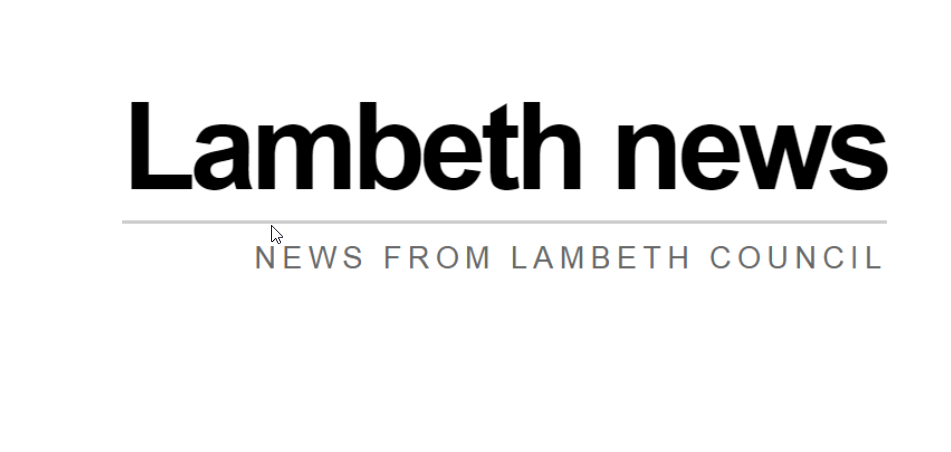 Lambeth Council has announced a package of economic support for businesses. For more information click here.
Lambeth's major economic package to support workers and businesses affected by impacts of coronavirus is one of the largest and most comprehensive launched by any local authority in the capital. The package is designed to offer relief and certainty at a time of unprecedented challenge and has been put together following consultation with the borough's business representatives and wide discussion with the VCS sector.
The package includes:
Rent relief – three months' rent free for voluntary and community sector organisations that rent council properties and most businesses (including hairdressers, cafes, restaurants and non-food retail outlets);
Grants to businesses – Government have announced grants of either £10,000 or £25,000 for businesses who receive Small Business Rate Relief or are in the retail, hospitality or leisure sectors – the council will be paying out in the region of £70m directly to businesses. From today we are starting to pay these grants directly to businesses who are eligible, and we are doing this before receiving the funding from Government. There is no need to contact us to apply for this and those who are eligible will be contacted directly to request further information to enable payments.
Business Rates relief – the business rate relief support announced by Government is being applied to accounts automatically. This includes 100% business rate relief for retail, hospitality and leisure businesses for 2020/21.
Freezing commercial waste charges for pubs, clubs and restaurants;
Business Task Force – We have established a Task Force with Lambeth's 7 Business Improvement Districts, coordinating our response and working up additional proposals to support local businesses and support the eventual economic recovery effort;
Emergency Support Scheme – the council has committed an additional £500,000 to provide financial support to the most vulnerable residents who are at immediate risk of financial hardship. The scheme provides those who are experiencing a crisis or emergency with support to buy food and make energy payments.
Lobbying government to support our self-employed residents, many of which work in the creative industries in Lambeth, with additional measures to alleviate financial hardship.