nothing to pay till may!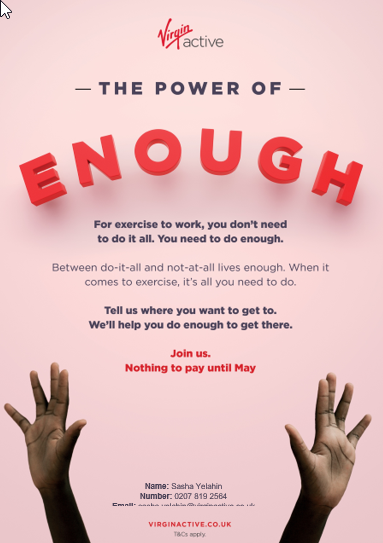 Our industry says 'do it all'. We say do enough. Enough to achieve what you want to achieve. Enough for you to enjoy it, not resent it. Enough for exercise to work with your life, not against it. Because when it comes to exercise, doing enough is a remarkable thing. Tell us where you want to get to. We'll help you do enough to get there in wonderful ways.
Join Virgin Active now and pay nothing till May!
Offer end Friday, May 31, 2019
Read our terms and conditions