On Patrol with the Clapham Street Team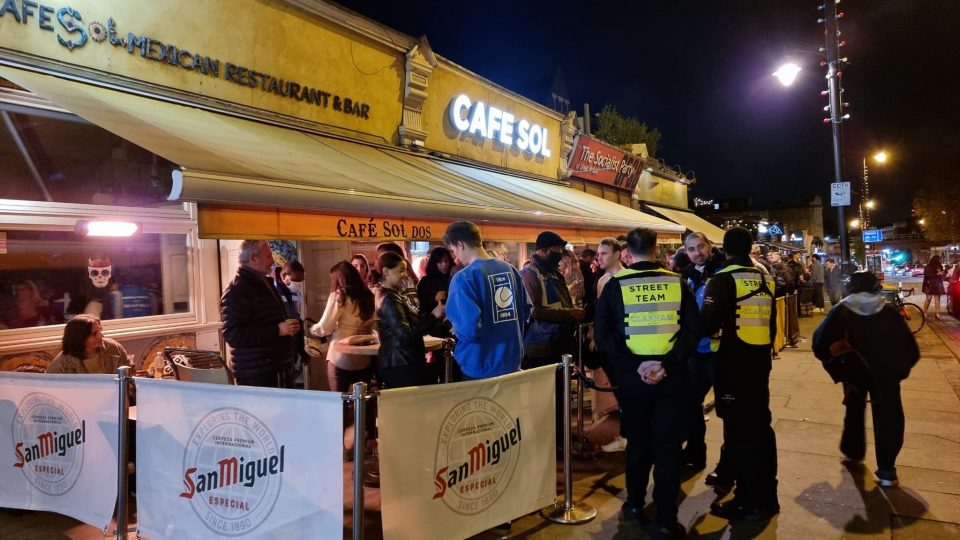 On Patrol with the Clapham Street Team
Having run a successful weekend warden patrol service for many years, This is Clapham recently ran a tender process and as a consequence appointed Securi Group to deliver this service. The new service began delivery on 22 October 2021 and has now been operating for a month.
The current deployment is for two wardens to patrol on Friday night and four on a Saturday night when crime and ASB peaks as a result of Clapham's popular night time economy. The aim going forward is to provide some cover on Saturday afternoons.
The new service will be underpinned by a new digital reporting system. It geolocates incidents and enables the Clapham BID to have an evidenced based approach to its work. It also enables the wardens to expand their reach by logging and reporting issues such as graffiti and flytipping. In the first four weeks the street team have reported 134 incidents.
The role of the warden service is to provide a high visibility patrol service on Friday and Saturday nights when Police resources are often stretched, when footfall in Clapham is high and when crime and ASB peaks.
The Street Team are also there to provide support to Clapham businesses. Their role is to be a neutral presence on the High Street, able to intervene in any disagreements and calm situations before they escalate.
Identifying and supporting vulnerable people in Clapham has always and will continue to be an important part of the wardens' role, working alongside the Clapham Hub Safe Haven and local venues.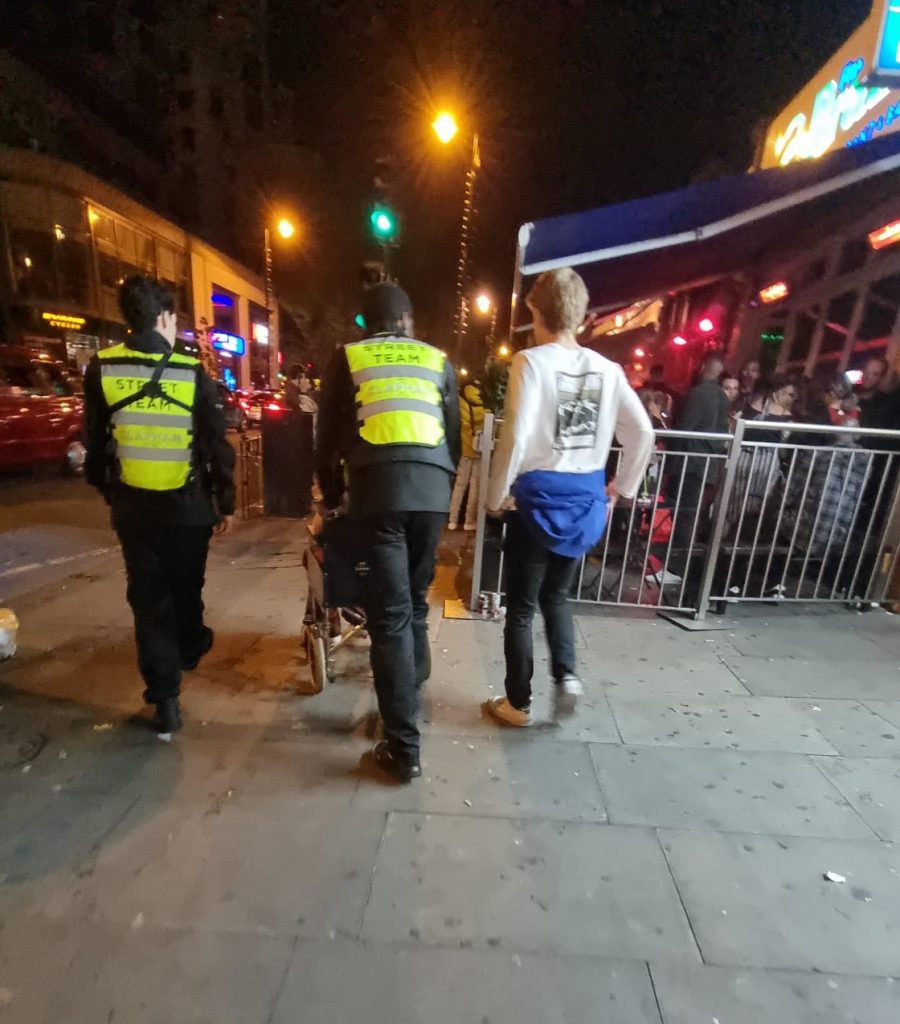 The Hub is located at the Clapham Methodist Church, opposite McDonalds on the High Street. It is staffed by the Hub coordinator, who is employed by the Methodist Church, funded by a grant from the London District of the Methodist Church of Great Britain, and supported by Churches Together in Clapham. It is also staffed by a team of medics, funded by the Clapham BID. As a consequence the Hub can deal with a range of issues including injuries, intoxication and general welfare support. Their focus is on ensuring that people get the help they need and get home safely.
If you have any questions or concerns about crime and ASB in Clapham, please feel free to discuss these with This is Clapham. Contact us on info@thisisclapham.co.uk.