Patisserie Valerie opens in Clapham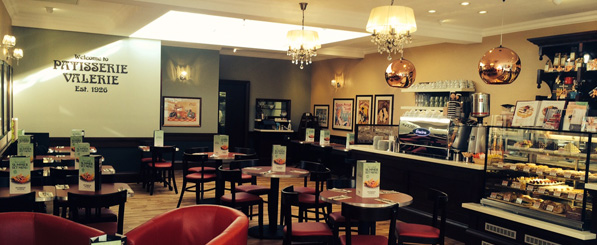 In November 2014 the FT reported that 'new stores, acquisitions and a doubling of online sales lifted pre-tax profits 37 per cent to £11.3m in the group's first set of annual results since its initial public offering.'
During 2014, Patisserie Holdings opened 19 new stores and acquired a further 23 sandwich shops through the purchase in February of Philpotts, bringing the total number of the group's outlets to 148.
Their programme of store expansion has now reached Clapham High Street replacing the Coral betting shop.
Executive Chairman Luke Johnson reported that "online sales doubled in the year to £2.6m, a growth that was driven by store openings and click and collect orders. As we open new stores, we get more online sales."
He added that the marketing team was bolstered just before the IPO and that initiatives using social media and a "cake club", that offered promotions, was also boosting online sales.
The café will be open seven days a week, from early in the morning until early evening so whether you need a morning coffee on your way to work, a delicious brunch at the weekend or just fancy a tasty treat.