Clapham Pubwatch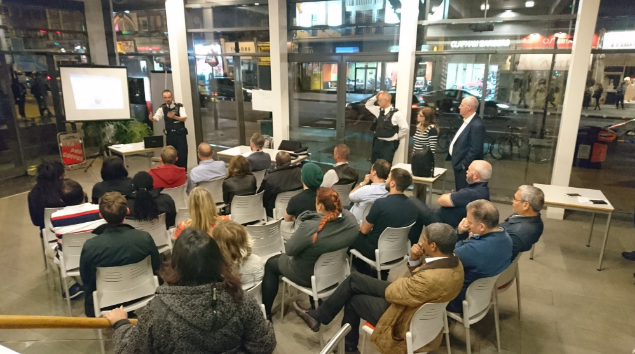 To support local licensed premises the Clapham BID organises quarterly Clapham Pubwatch meetings for licensed premises in the area. It  gives opportunities for licensed premises to meet and discuss any issues that they are facing and to work with the other stakeholders to try to resolve them. Meetings are often attended by the Police, Lambeth Council and the Safer Lambeth Partnership.
As well as providing a discussion forum, the  meetings are also an opportunity to provide training for venue managers and their staff. At some of the most recent meetings businesses have been able to hear from expects on a range of subjects including counter terrorism, how to identify forged documents and how to prevent harassment of women.
In addition to the quarterly Pubwatch meetings and in partnership with the Police and the Lambeth Business Crime Reduction Partnership, the BID also facilitates weekly Friday Night Briefings at the Clapham Methodist Church. This is the opportunity for businesses to share information on latest offenders and crime trends before venues begin to get get busy.