Defibrillators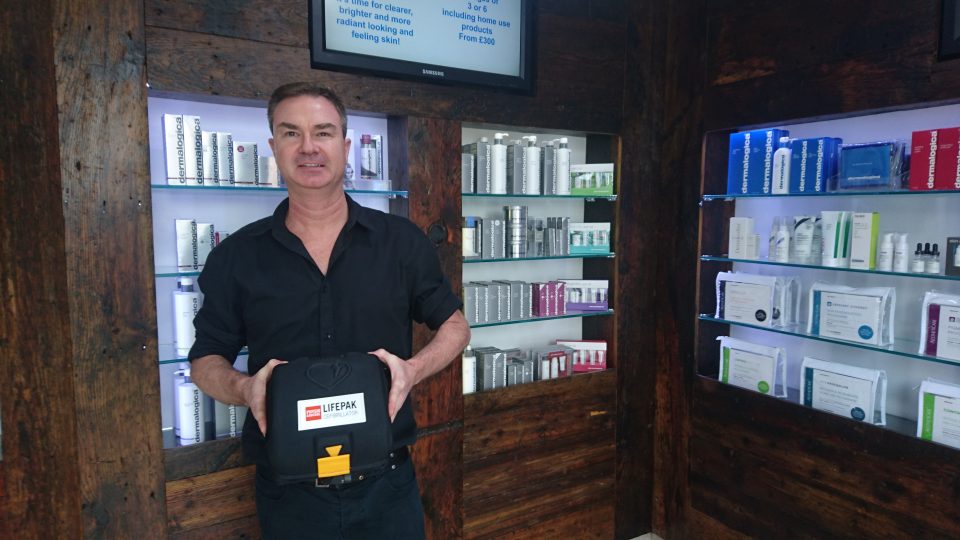 This is Clapham has invested in a publicly accessible defibrillator for Clapham High Street. The defibrillator is located inside local business Purity Skin Centre. Mark Solway the owner of the business is a registered London Ambulance Service Responder and is trained to use the equipment, as are members of the emergency services.
The aim of the project to make this life saving equipment more readily available throughout Clapham to provide emergency support for visitors, employees and local residents. In partnership with This is Clapham, Mark will be running regular training courses for local businesses in the use of the equipment.
By attending one of our training courses you will be given encouragement and confidence to start CPR and defibrillation before the Ambulance service personnel arrive to continue the care.
Please contact This is Clapham if you would like to attend a training course or are interested in  obtaining a defibrillator for your business.
Accessible Defibrillators are also available in the following locations –
Clapham Leisure Centre – Clapham Park Road
Clapham Common Tube Station
The programme complements our other existing programmes such as the Clapham  Hub, which is open on Friday and Saturday nights and is staffed be members of St John's Ambulance, which has successfully reduced the number of ambulance call outs to Clapham at weekends.
Our defibrillator programme is part of the London Ambulance Service's Shockingly Easy Campaign, which seeks to increase the number of publicly accessible defibrillators.
In England, the average overall survival to hospital discharge from 28,000 out-of-hospital cardiac arrests cases treated by emergency personnel is 8.6%. This is significantly lower than for populations in other developed countries: North Holland 21%, Seattle 20% and Norway 25%.
The idea is to get people involved and start CPR and defibrillator use early to bring up survival rates. The importance of this initiative is on what is called "The Chain of survival" and local users will be the first link in the chain. By starting "Early Recognition" of Cardiac arrest, "Early CPR" and "Early Defibrillation," we now have 3 of the 4 links in our hands.