Test and Trace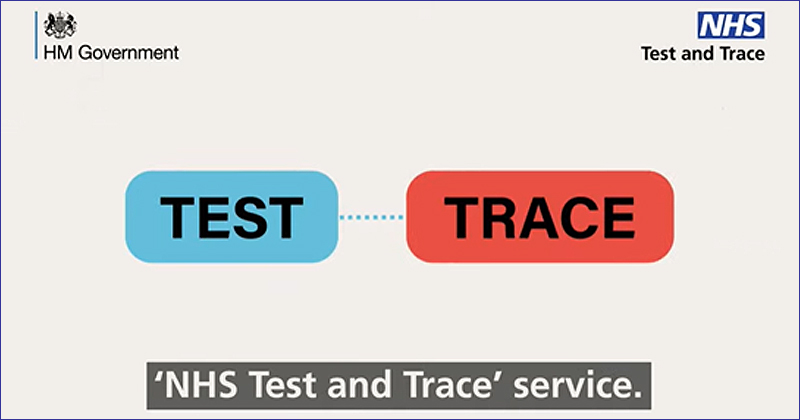 Important: new legal requirement to collect test and trace data
From 18 September it will be mandatory for certain businesses to have a system to collect test and trace data, and keep them for 21 days.
These are:
hospitality, including pubs, bars, restaurants and cafés
close contact services, including hairdressers, barbershops and tailors
tourism and leisure, including hotels, museums, cinemas, zoos and theme parks
facilities provided by local authorities, including town halls and civic centres for events, community centres, libraries and children's centres
places of worship, including use for events and other community activities
What this means for you
If you haven't done so already, you will now have to set up a test and trace system to collect contact details for all your customers and keep this information for 21 days.
This can be a daily record that you will keep as a paper copy or a QR code that your customers will have to scan to provide their details. It is your responsibility to make sure that all customers provide this information.
You can now create a QR code for your venue which will work with the new Test and Trace app, launching on the 24th of September.
Call QR code support Telephone: 0800 540 4900 Monday to Friday, 9am to 6pm
How Lambeth will be responding
Lambeth have a policy of engaging and educating businesses before taking enforcement action, unless there is an imminent and serious threat to public health. Officers will be visiting businesses to check they are complying with the requirements and will work with you to help you follow them.
However, where appropriate, local authorities now have powers to close venues, to restrict access to public outdoor spaces, or to cancel events under the Health Protection (Coronavirus, Restrictions) (England) (No. 3) Regulations 2020.
This power exists where it is necessary and proportionate to manage a serious and imminent threat to public health relating to coronavirus in England. Exercise of the power to close specific premises is subject to a right of appeal by an owner or occupier to a Magistrates' Court. A local authority designated officer may issue a prohibition notice to a person who contravenes a direction, for example by failing to close a premises that has had a direction upon it to restrict or prohibit access.
New Police powers
Enforcement action such as directing an event to stop in contravention of a direction, removing a person from an event lies with the Police.
Where the Police consider that a person is, without reasonable excuse, in a public outdoor place that has been closed or where access has been restricted under a direction, they may direct that person to leave immediately and/or remove the person from the place.
Where this power is used, people will not be allowed to enter or remain in the premises or outdoor place without reasonable excuse (e.g. such as that the person lives or works in the restricted area).
Owners/operators of the place subject to the restriction must take reasonable steps to restrict access of people visiting the area. Failure to comply can be a criminal offence.
The Police have the powers to issue a £10,000 fixed penalty notice to anyone holding, or involved in the holding, of an illegal gathering of over 30 people. Those taking part can be issued Fixed Penalty Notices, initially for £100 and increasing for subsequent breaches up to a maximum of £3,200.
A link to the updated guidance can be found here
Click here to create a QR code for your venue
To get Test and Trace posters translated in any language contact communications@lambeth.gov.uk