Invisible Group
Invisible Group Abbeville Mews, 88 Clapham Park Road, London SW4 7BX
London and South England's Leading Commercial Fit Out & Office Refurbishment Company
We are London and the South East's leading bespoke office fit-out and commercial refurbishment specialists. Our approach is simple – to create an inspiring commercial space that meets the needs of your business and reflects its brand identity.
We have many years' experience in every aspect of refurbishment from initial consultancy to meticulously achieved completion. Management of your entire project will be via one point of contact.
Every service is carried out by IG-accredited tradesman, we don't subcontract our work out. Each is an expert in their specialism and highly skilled in using state-of-the-art techniques, materials and products.
We provide a professional design team who can advise you on how to bring your vision to reality, covering points such as colour schemes, ergonomics, and workspace utilisation. The team can also source the materials and products required and can help you with employee engagement or stakeholder input.
And true to our name, you will barely notice us. Your project will be achieved on time and on budget with the minimum of disruption to building occupants. We also work out of hours, overnight and at weekends to ensure that you can carry on with business as usual.
Your safety and that of your employees is paramount, which is why we provide our own in-house Health & Safety team, certified to the highest industry health and safety standards, rather than subcontractors.
Default text value
0207 622 7999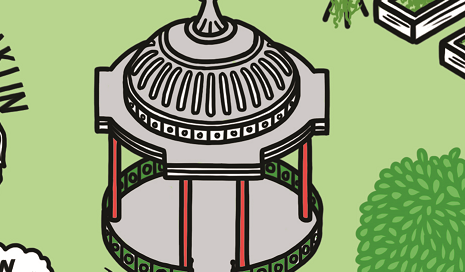 One of the most iconic landmarks in the centre of Clapham Common is the bandstand constructed in 1890. It is the largest bandstand in London and a Grade II Listed Building.
Read more...