20 years of the three cheers pubs!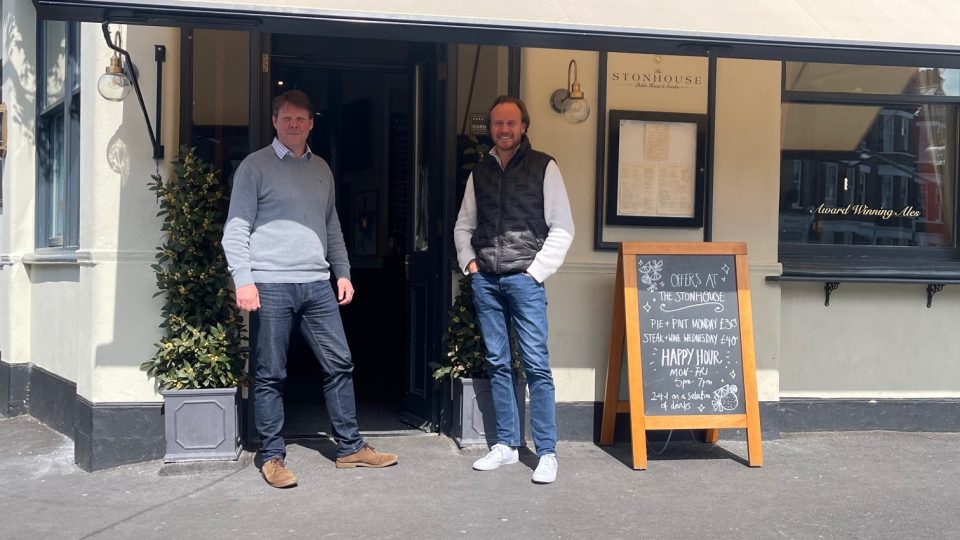 Three Cheers Pub Co is owned by three childhood friends, Tom Peake, Mark Reynolds and Nick Fox.
With a shared love of hospitality, they launched their first restaurant, Cinnamon Cay, in Battersea, in 2000. Following its success, they set their sights on the pub game in south London, where they all lived, and opened The Abbeville in Clapham in 2003 and The Stonhouse right off Clapham High Street in 2009.
Today, twenty years later, they own nine pubs in South and West London, employ 240 staff and turn over in the region of £17 million a year.
We talked to Tom Peake and Mark Reynolds about The Stonhouse and what makes it so special.
Tom and Mark both grew up around Clapham so it seemed natural to base alot of their ventures around their local area.
Tom said "Clapham is a great community which is vibrant and lively we have thoroughly enjoyed our 20 years and look forward to another 20 years bringing Clapham great pubs."
With Mark adding "The Stonhouse is a buzz of different people from every walk of life from families to workmen which is what makes it work so well, we are constantly striving to improve and change our menus and ensure our pubs are welcoming for everyone"
From June – August 2023. Three Cheers Pubs will be having flash sales, where drinks will be sold at 2003 prices, VIP tickets to be won to an exclusive 20th birthday party, amazing value three course £20 menus, £20 vouchers to be given away, plus bespoke British beer, sparkling wine, elderflower gin and cocktails created especially for the occasion, keep a look out on their social media for details!