'Beyond Borders' Clapham Fringe Festival 2019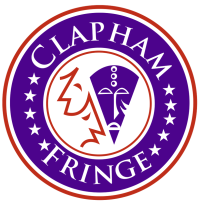 7:00 pm - 9:00 pm
Thursday, September 26, 2019 - Sunday, October 13, 2019
The Bread and Roses Theatre, 68 Clapham Manor St, London SW4 6DZ
Now in its fifth year, the Clapham Fringe is a Performing Arts Festival taking place at The Bread & Roses Theatre in Clapham from 26 September – 13 October 2019. With 26 different productions and 48 performances altogether, over three weeks the Clapham Fringe brings in the Autumn with a host of new talent.
Our programme is dedicated to supporting an exceptional collection of new artists, this year responding to the motif 'Beyond Borders'. We're championing performances that break convention and defy expectation.
With something for everyone at this growing festival, the Clapham Fringe is a
great opportunity to discover and experience an exciting lineup of performances in the vibrant South West London area.
The Bread & Roses Theatre is an innovative and award-winning fringe pub theatre, located upstairs at the Bread & Roses Pub in Clapham, and within walking distance of several Tube and Overground stations in London Travel Zone 2. The 50-seat fringe theatre venue programs a wide-spread variety of productions.
Equality, diversity and artistic quality are at the forefront of the
theatre's programming, The Clapham Fringe is ran by The Bread and Roses Theatre founders Rebecca Pryle and Tessa Hart, the theatre's Artistic Director Velenzia Spearpoint and Associate Producer Ella Gamble.