Clapham Leaf Club takeover Venn St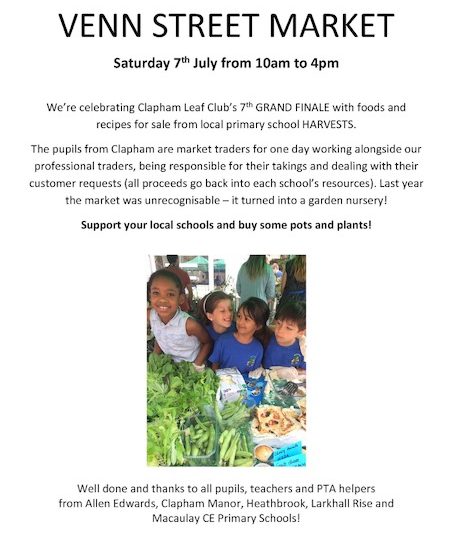 10:00 am - 4:00 pm
Saturday, July 7, 2018
Venn street
On 7th July 2018 Venn Street market turns into a garden nursery filled with fruits & vegetables and plants for the garden, not to mention all the recipes made from each school's harvest!
Pupils from Allen Edwards, Clapham Manor, Heathbrook, Larkhall Rise and Macaulay CofE Primaries will become market traders for one day and work alongside the professional traders, being responsible for takings and dealing with customers (all proceeds will go into each schools resources).
Support your local school and buy some pots and plants!