Growing Underground urban farm tour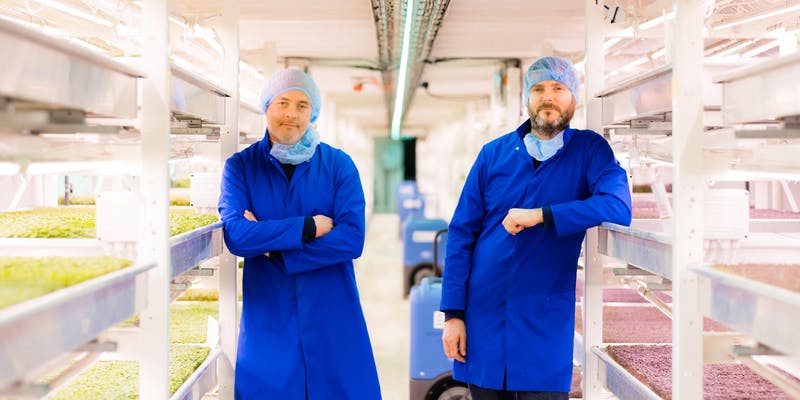 6:00 pm - 7:15 pm
Tuesday, November 27, 2018 - Thursday, March 28, 2019
1a Carpenter's Place, London SW4 7TD
FEELING CURIOUS? Ever wondered what's going on beneath your feet under the streets of London? Well now is your chance to enter another world by visiting Growing Underground. This urban farm is situated 33 meters underneath the streets of Clapham, London in a World War II air raid shelter.
To book tickets click here.
For the first time ever and for a limited time, we are opening these amazing tunnels to give you a tour of the depths of the world's first underground farm! Forget what you think a farm looks like and follow the pink glow…
• Explore the famous 'pink' futuristic farm
• Discover the fascinating history of the tunnels, how the farm came to be and it's future role in a sustainable world
• Take home the freshest micro herb salad in town, picked straight off the farm. (This is not just any old salad these beauties will knock your taste buds into check with the added bonus of zero food miles!)
Will you join us down the rabbit hole?
Avoid disappointment and book now for yourself or that curious someone!
Tours are with one of the founders and last approximately 75 mins
Important information:
Age restrictions: Children under 14 years of age are not permitted onto the tours due to health and safety restrictions.
Clothing: Visitors must wear flat sturdy shoes. Guests wearing open toe sandals, shoes or high-heels will be refused entry due to health and safety requirement. Any jewellery and watches will need to be taken off before entering the farm.
Terms and Conditions: Terms & conditions for each tour, including arrival instructions, health and safety requirements and ticketing information, will be sent via email with your tickets.
Concessions: Senior citizens (60+), students (with valid student ID card), disabled.
Entry: Each member of your group must bring a photographic proof of ID along with their ticket to be permitted entry. This is for security reasons.
Access: There is no step-free access into the main building. There is a lift to the farm but unfortunately it is not wheelchair accessible due to the constrictions of the site. The tours all comprise of walking, steps and may involve long stairwells (of up to 180 steps), low lighting and uneven floors underfoot.