The Jazz Gig: exhibition by Jim Grover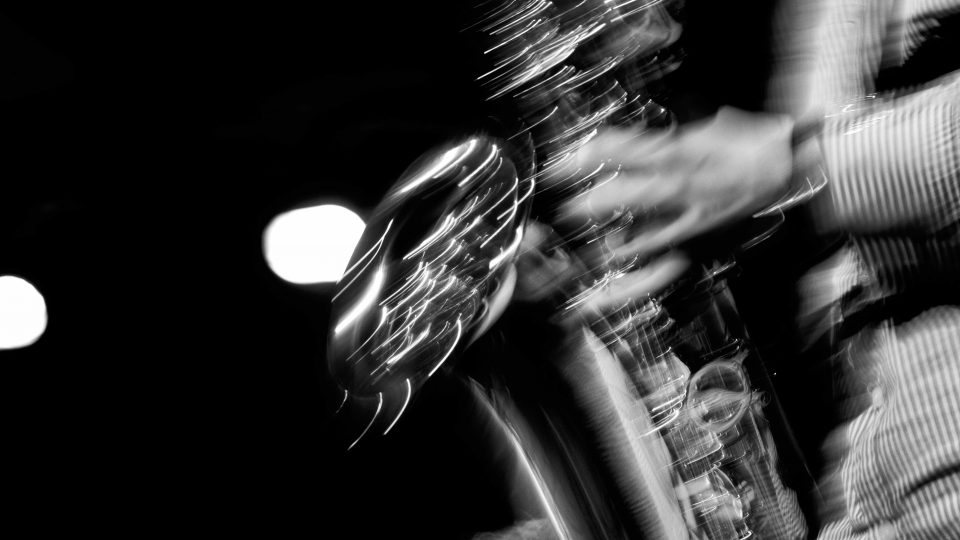 10:00 am - 6:00 pm
Wednesday, November 1, 2017 - Sunday, December 3, 2017
Omnibus
To celebrate this year's EFG London Jazz Festival, award-winning photographer Jim Grover, hosts a solo photography exhibition which captures the intensity, emotion and movement of jazz musicians in full flow.
The set of 35 black and white images, which feature celebrated young jazz talents including Rob Luft, Misha Mullov-Abbado, their bands and other musicians, will be exhibited at Omnibus Theatre in London.
Jim Grover adds: "I wanted to bring to life the beautiful sounds, emotions, and intensity of a jazz gig through a series of still images. Not an easy thing to do! Only if you hear music when you see some of the images, will I have succeeded. In Duke Ellington's words: 'It don't mean a thing if it ain't got that swing'."
The photographs were taken at Omnibus Theatre during four separate jazz concerts during this summer. To coincide with the exhibition, jazz concerts featuring Rob Luft and Misha Mullov-Abbado, will also be held at the venue, which is part of the EFG Jazz Festival's official line-up.
The Jazz Gig is Jim Grover's 4th solo exhibition. It follows 'Of Things Not Seen' (2016); '48 Hours on Clapham High Street' (2017); and 'Café Delight is 21' (2017) all of which received extensive media coverage including The BBC; The Guardian; and The British Journal of Photography.
www.jimgroverphotography.com