Neighbours open day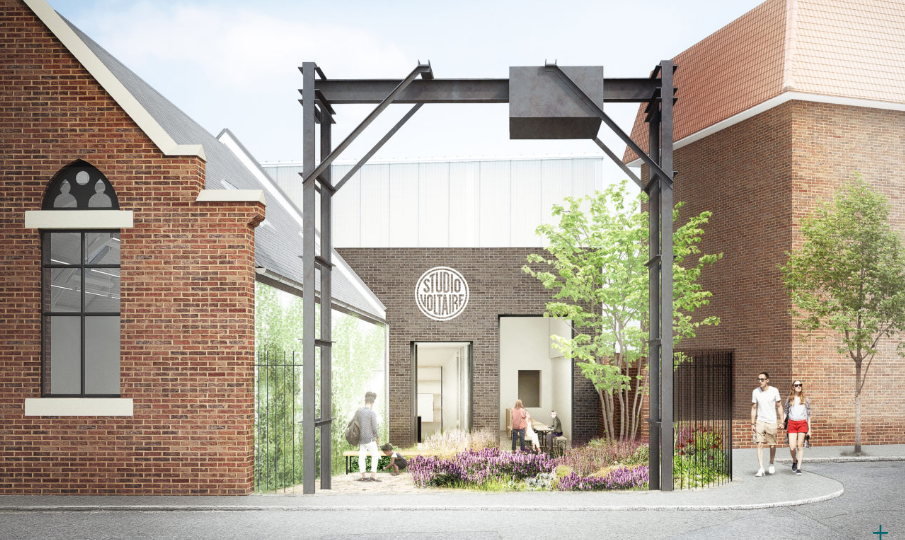 2:00 pm - 5:00 pm
Saturday, September 21, 2019
Studio Voltaire
Join us for a drop–in community event to learn more about our plans for redevelopment. All welcome!
Studio Voltaire is about to embark on The Studio Voltaire Capital Project, an ambitious redevelopment project to create 42% more affordable artists' studios, 233% more public space, a dedicated learning and events space, café and public courtyard garden. This exciting project will start in October 2019.
Studio Voltaire has been a vital part of Clapham's growing artistic community for the last 25 years. We want to share our plans for the future and hear your views.
Following the redevelopment, we will be able to offer more activities to local schools, community groups, health organisations and individuals who do not have a space of their own, or who do not ordinarily take part in arts activities, greatly supporting community cohesion and lifelong learning.
Feedback from our neighbours is key to transforming our much–loved gallery into a more welcoming and accessible space, unlocking the full potential of our site and improving how visitors experience our programmes.
Please join us for this informal session, led by Matheson Whiteley Architects and the Studio Voltaire team, and enjoy a 3pm tour of Studio Voltaire's current exhibition Mary Reid Kelley and Patrick Kelley, 'Rand/Goop', (open until 6 October 2019).
Tea and cake will be provided
Book your free 3pm tour HERE