no matter what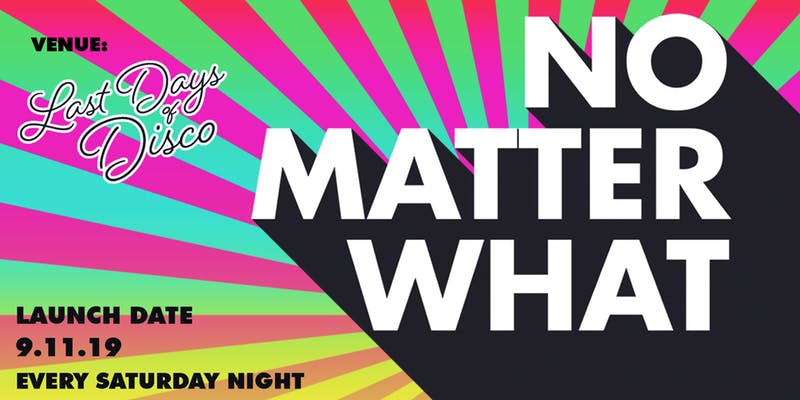 9:00 am - 4:00 am
Saturday, November 9, 2019 - Saturday, January 4, 2020
Last Days of Disco Lendal Terrace
No Matter What is one of the most exciting weekly club launches London has seen in a long time. As we take over a brand new venue every Saturday night from November 9th, the unique space in South London is reminiscent of the capitals iconic warehouse archway clubs.
Promoter and resident DJ Fat Tony defines the No Matter What message as being one of positive clubbing, relentless energy and guaranteed value. The first party sees Tony joined by Ibiza superstar collective, Melon Bomb and residents Frankel & Harper.
With a door policy welcoming all and carefully curated house music programming, expect a vibe from our team in a stripped back all-out love affair with dance.