Online martial arts classes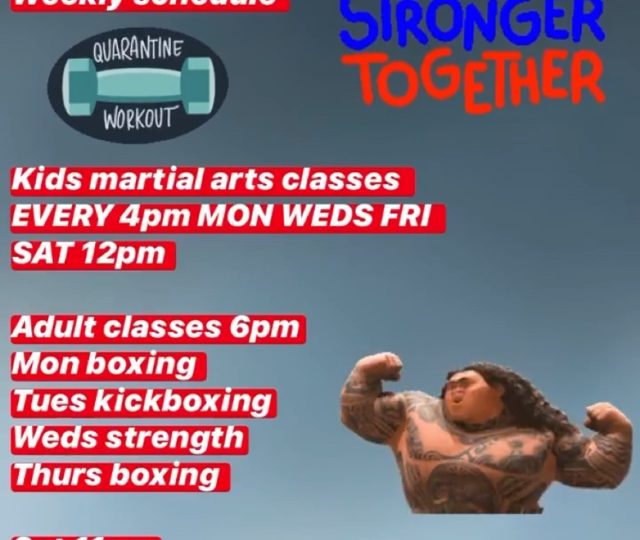 4:00 pm - 5:00 pm
Monday, May 4, 2020 - Monday, May 25, 2020
ZOOM
It's the start of the 5th week of lockdown and we all need to stay physically fit and mentally fit.
BAMA are running a selection of classes throughout the week suitable for all! The whole family can get involved, the whole company and team can get involved.
If you're stuck for exercise ideas then come and join BAMA & add some extra positivity to your day.
The classes are suitable FOR ALL!
Shout out and a massive thanks to all the kids and adults who've joined in this month you're all amazing! Let's all continue to SMASH IT!
For everyone else come join us and experience the vibes. All you need is the Zoom app And you'll be good to go. Check out the website HERE for all the details.
£30 a month for unlimited classes
Kids classes:
Monday, Wednesday and Friday 4pm
Saturday 11am
Adult classes 6pm
Monday boxing
Tuesday kickboxing
Wednesday strength
Thursday boxing