Super bowl at Bodeans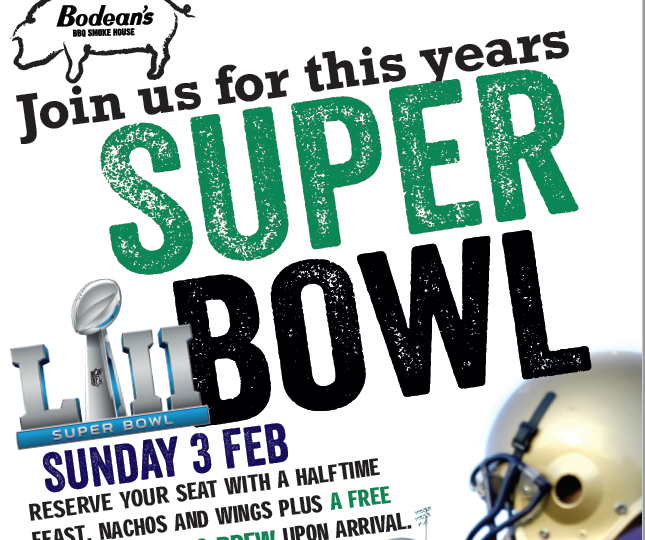 10:00 pm - 11:45 pm
Sunday, February 3, 2019
Bodeans
Join us for the ultimate finale to the NFL season with nothing short of BBQ, beer and ample viewing throughout all our restaurants.
Game night starts from 10pm on the 4th Feb with pre-game Tailgate action plus Half-time feast of Ribs, Chicken, Pulled Pork, all the trimmings and a free Brooklyn Lager on arrival with many more drink offerings throughout the night.
All for just £30 per ticket with a guaranteed seat.