The Paint Republic paint Party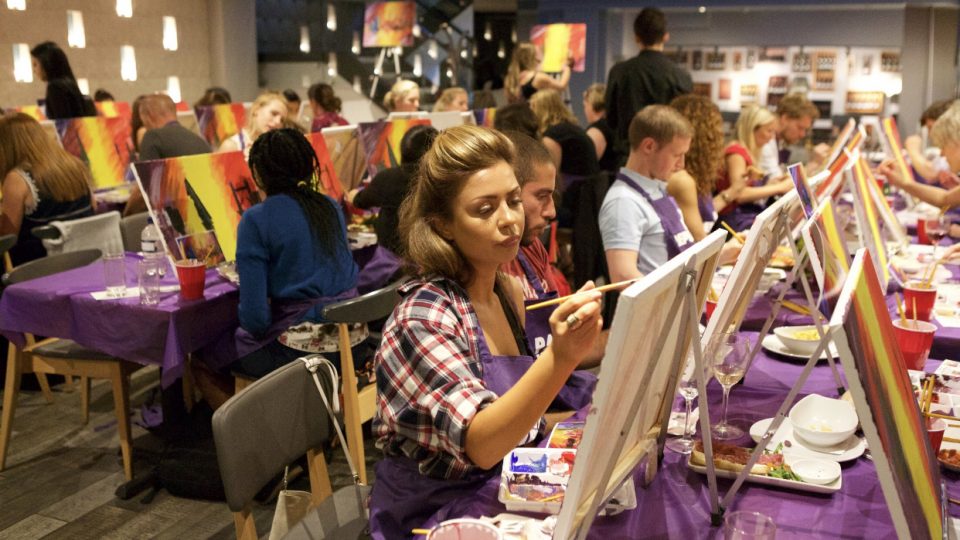 7:00 pm - 9:00 pm
Tuesday, March 3, 2020 - Tuesday, June 23, 2020
The Yard
Join us for an evening of relaxed painting, hosted by our master artist, they'll help you unleash your creativity by loosely instructing you how to paint a picture chosen for the event. The jokes are bad, the music's loud, and the banter's high. We recommend an alcoholic beverage to help you along your way, two hours later you'll have a canvassed painting you can take home to give to your mum… She'll love it, she loves everything you do. Free-styling's encouraged, beginners are welcome, get loose and get creative!
Selected dates:
Tuesday 3rd March- "Boat and Sea"
Tuesday 17th March- "Dancing in the Moonlight
Tuesday 7th April- "Bluebell Wood"
Tuesday 21st April – "Riverwalk"
Tuesday 5th May- "Amsterdam"
Tuesday 19th May- "Turtles"
Tuesday 9th June -"Frida Kahlo"
Tuesday 23rd June- "Santorini"
Tickets are £25, use code PRUK20 for 10% off.
To book CLICK HERE