Trick 'n' Treat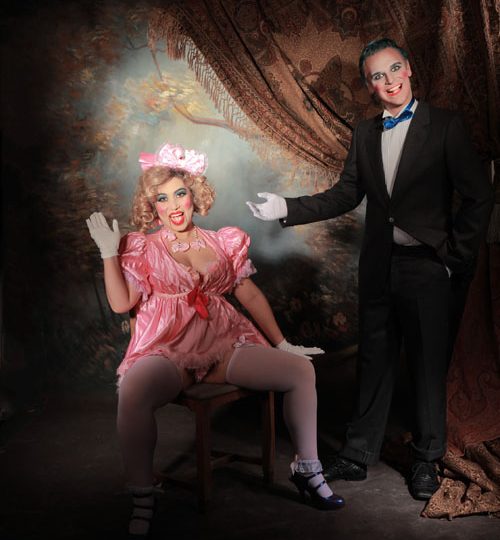 7:00 pm - 9:30 pm
Thursday, January 28, 2021 - Saturday, November 28, 2020
The Two Brewers Clapham 114 Clapham High Street, SW4 7UJ
Hi, Kids!
Welcome to The Trick 'n' Treat Show!
A is for Accident, B is for Bonkers and C is for Chaos!
Award-winning artists Evelyn Carnate and Ruby Wednesday smash their brains together to create a warped, lawless and hilariously uncomfortable homage to Vaude-vile.
These Vaude-villains mould their love for B-movies and the origins of Cabaret to create their own personal brand of bedlam and entertainment it's a show where Animaniacs meets John Waters with a heavy dose of dark comedy.
Evelyn Incarnate is an award winning performer, she is a core member of The Bitten Peach collective and is a top burlesque performer award winning Ruby Wednesday is a singer, performer and a staple on the alternative cabaret scene.
Details
7pm – 9.30pm
Tickets £10 per person but sold by the table, tickets available on Outsavvy
https://www.outsavvy.com/event/5296/the-trick-n-treat-show-tickets
@mxrubywednesday
@evelynlovesjacob
The Two Brewers Clapham
114 Clapham High Street,
SW4 7UJ