Maurice Dorfman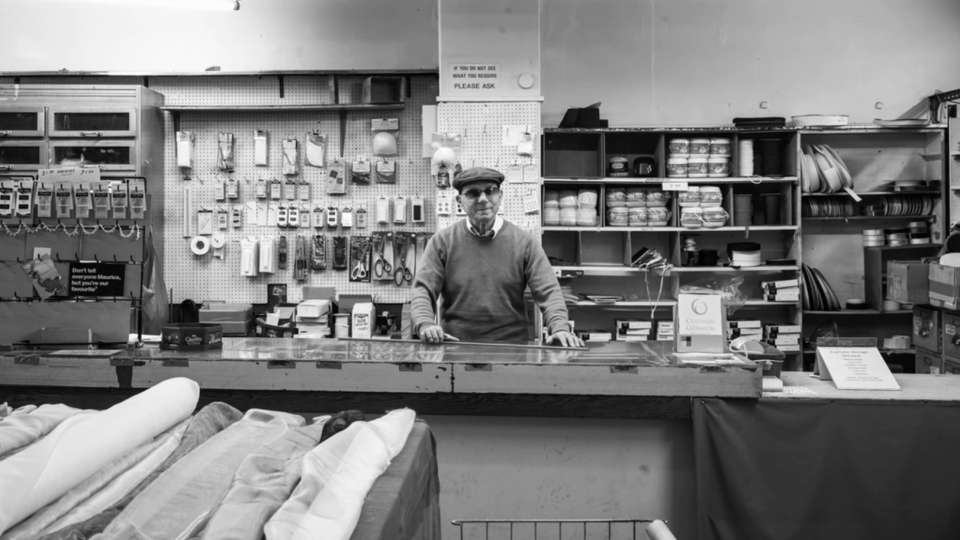 On February 18th, 2020, Maurice Dorfman, the owner of Jeanette Fashions at Clapham North passed away at the age of 87.  With no direct family to pass the business on to, 60 years of trading by the Dorfmann family on Clapham High Street came to an end.  It was the end of an era.
The memories and emotions that Maurice's passing triggered amongst so many friends and customers from over the decades was inspiring; it was just so sad that Maurice had no idea how respected, admired, and appreciated he was by so many in the local community.
To pay one final tribute to Maurice, and to recognise his contribution in the community over 6 decades, local photographer Jim Grover is planning an exhibition in early 2021 to celebrate his life and the family business. 
Jim has successfully raised the £8,000 needed to fund the creation and staging of an exhibition viahis kickstarter page. Click here to visit the Kickstarter page.  
Jim has also requested peopel send him memories and stories of Maurice and the family business over the 60 years.  So if you were an employee, a customer, or just a friend, please get in touch with me via the Contact page on his website.