Sunday Roasts in Clapham
Sunday Roasts in Clapham
As the winter nights draw in and the long hot summer, we have just had is a distant memory we swap all those BBQ's for a more traditional British food.
Sunday is the day of rest, so why not let someone else do the washing up and enjoy a great topside of beef or even a great nut roast with all the trimmings! We have rounded up all the best roasts in Clapham for you to try or maybe revisit.
The Saxon, 50 Clapham High Street
Get snug and warm at The Saxon with their relaxing and cosy interior and choose from beef, chicken, pork, or a vegan wellington with all the trimmings and homemade Yorkshire puddings. You will also be entertained with some live acoustics from some of Clapham's finest. Prices range from £17 to £22.
Minnow – 21 The Pavement
A firm favourite in Clapham, Minnow prides itself on an everchanging menu but the traditional Sunday roast is a classic here in this tranquil restaurant overlooking the Common. The Sunday roast club after 4pm every Sunday comes with all the trimmings and a proper pudding and BYOB included. Prices range from £17 to £22.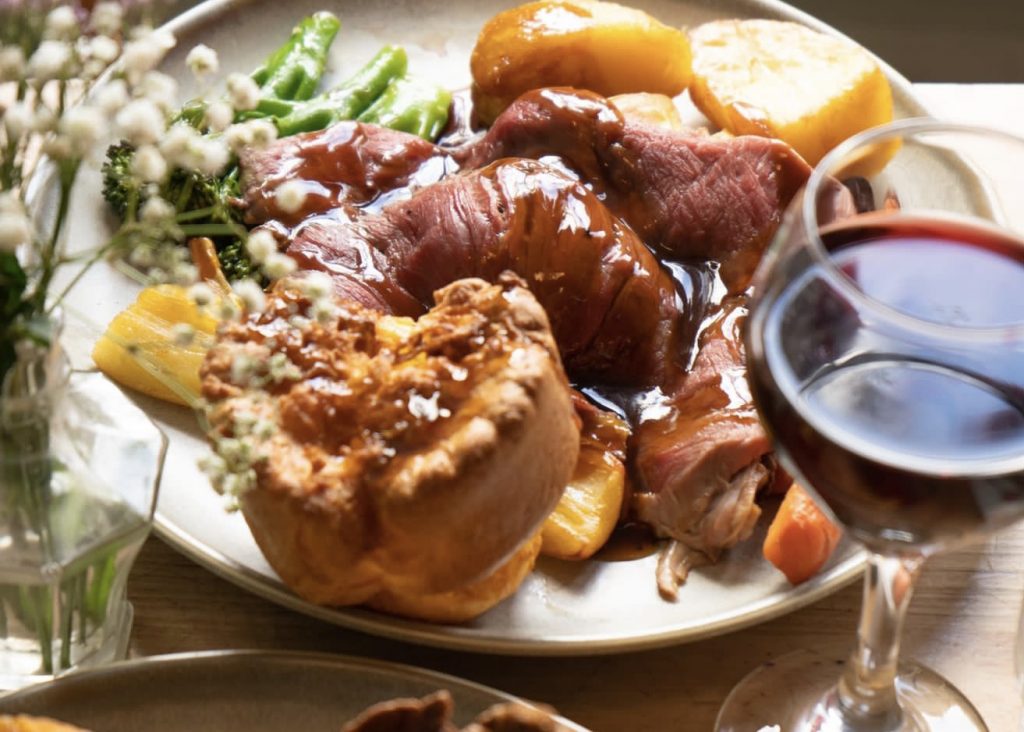 The Landor Pub – 70 Landor Road
A warm and family friendly pub The Landor do Sunday roasts in style serving such delights as marinated Leg of Lamb with mint sauce served with seasonal vegetables, artisan stuffing, Yorkshire puddings and real gravy. Prices range from £14- £22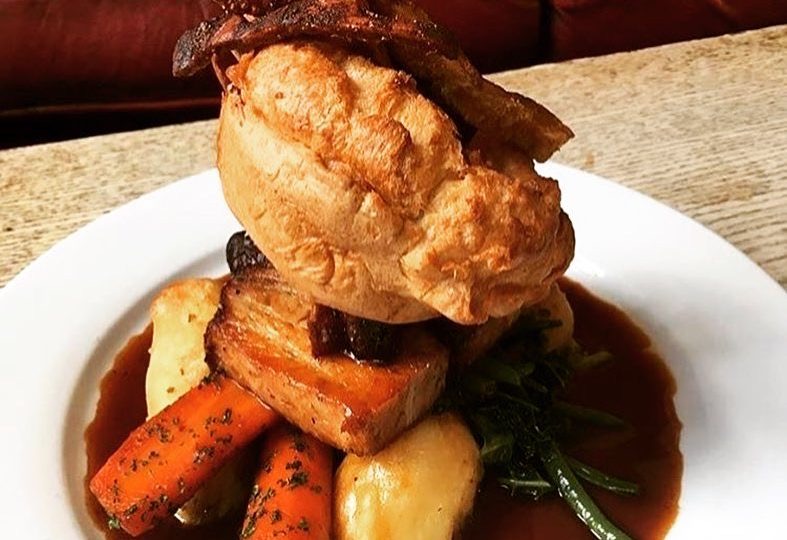 The Rose and Crown 2 The Polygon
Following a major refurbishment with the addition of a first-floor dining room the ground floor remains a traditional pub with real ales, fine wine and spirits for your after-dinner tipple. While they keep the classic traditional roasts, they also enjoy experimenting with different recipes to keep the menu fresh. Prices range from £17 to £25.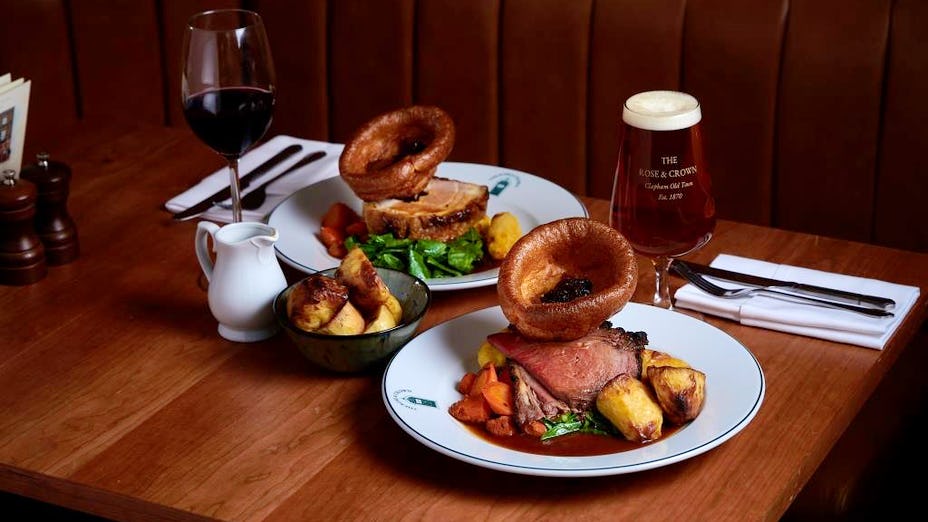 The Bobbin 1-3 Lillieshall Road
One of Clapham's firm favourites The Bobbin have perfected the Sunday Roast with their hugely popular Roast Sirloin of Beef with sides such as pancetta wrapped green beans and a delightful jus. Prices from £22.
The Windmill Pub Clapham Southside
A traditional British country pub in an idyllic setting on Clapham Common offering a traditional Sunday roast such as Horseradish glazed Sirloin of Beef, goose-fat potatoes, double-egg Yorkshire pudding. You can work off your dinner with a lovely walk home over the Common. prices range from £24 to £42.
The Pig's Head – Rectory Grove
One of the newest pubs in Clapham, The Pig's Head is fast making a name for themselves with meat sourced from trusted farms, classic Sunday roasts, craft beers, and warm and cosy atmosphere, you can rely on a relaxed and content Sunday afternoon. Prices from £23.50.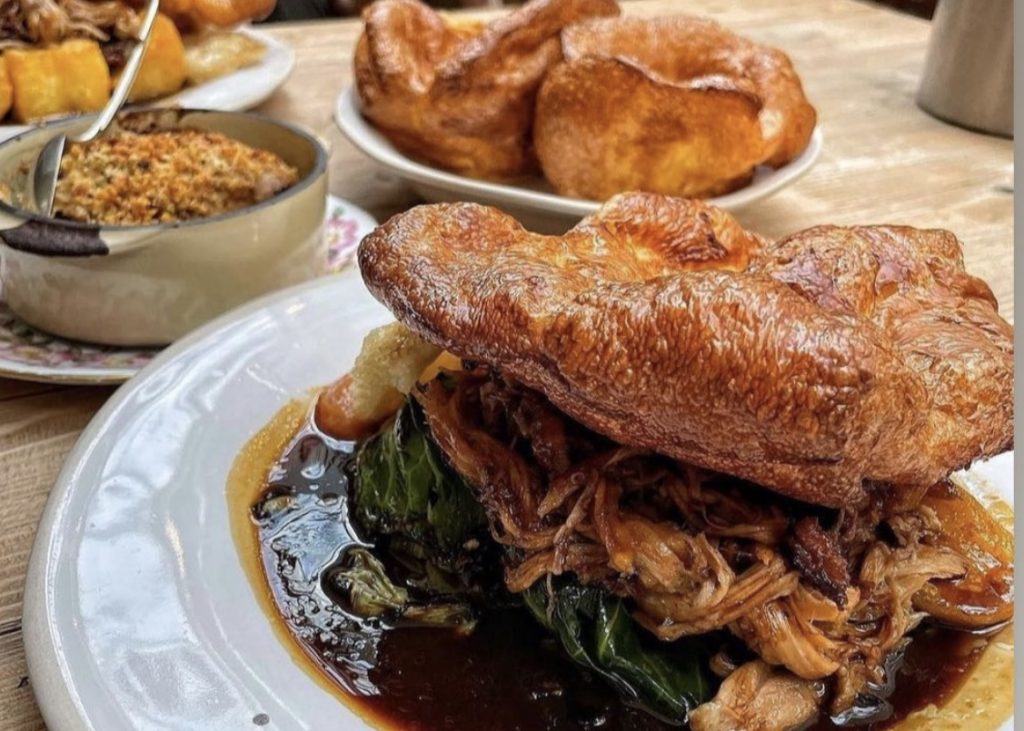 The Stonhouse 165 Stonhouse Street
This welcoming neighbourhood pub offer a traditional Sunday Roast such as beef, chicken or vegan options with all the trimmings and their legendary goose fat roast potatoes. Prices from £16.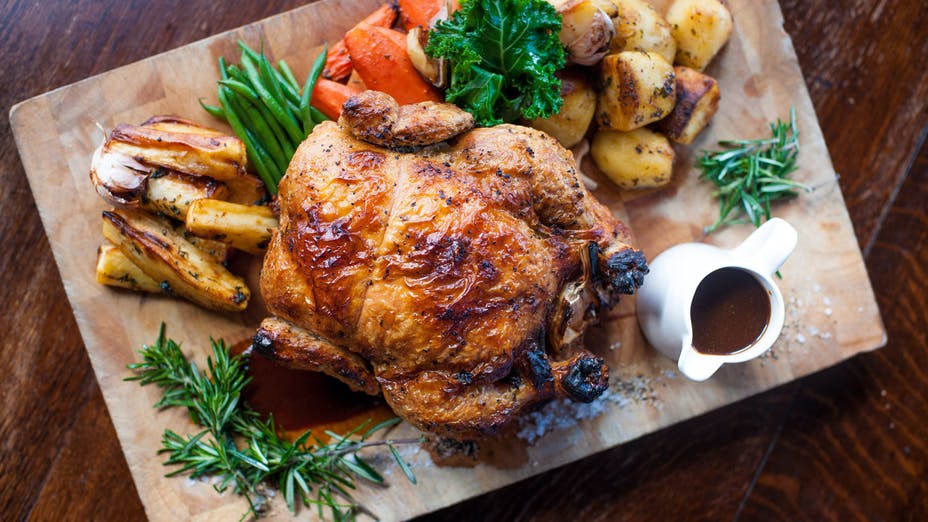 The Falcon 33 Bedford Road
An authentic British local in the heart of Clapham, The Falcon is a unique pub with a quirky charm. Sundays at The Falcon come with a choice of quality roast dinners such as 28-day aged rib of beef, beef dripping roast potatoes & red wine jus with a home-made Yorkshire pudding. Prices from £17.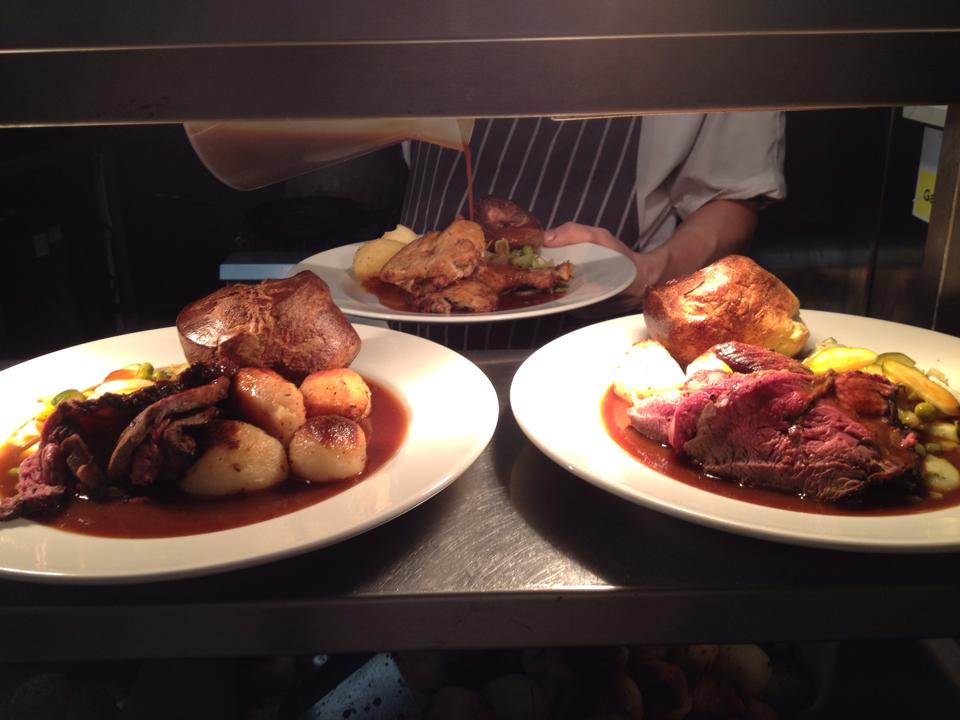 The Clapham North 409 Clapham Road
Boasting locally sourced and fresh ingredients The Clapham North Sunday lunch comes with various options and a sharing platter to satisfy everyone's tastebuds and leave you content. prices from £17.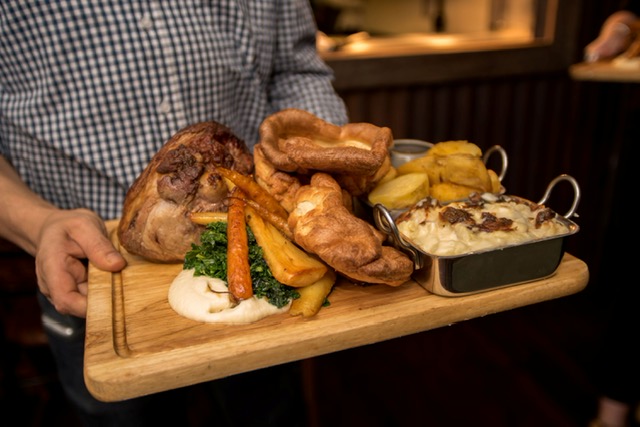 No 32 Clapham Old Town
No 32 The Old Town is a bright and contemporary restaurant and from noon on Sundays they offer a range of roasts, expect 28-day-aged beef, free-range chicken and tasty vegan alternatives. Opt for a side of truffle macaroni cheese for the ultimate weekend indulgence. Prices from £18.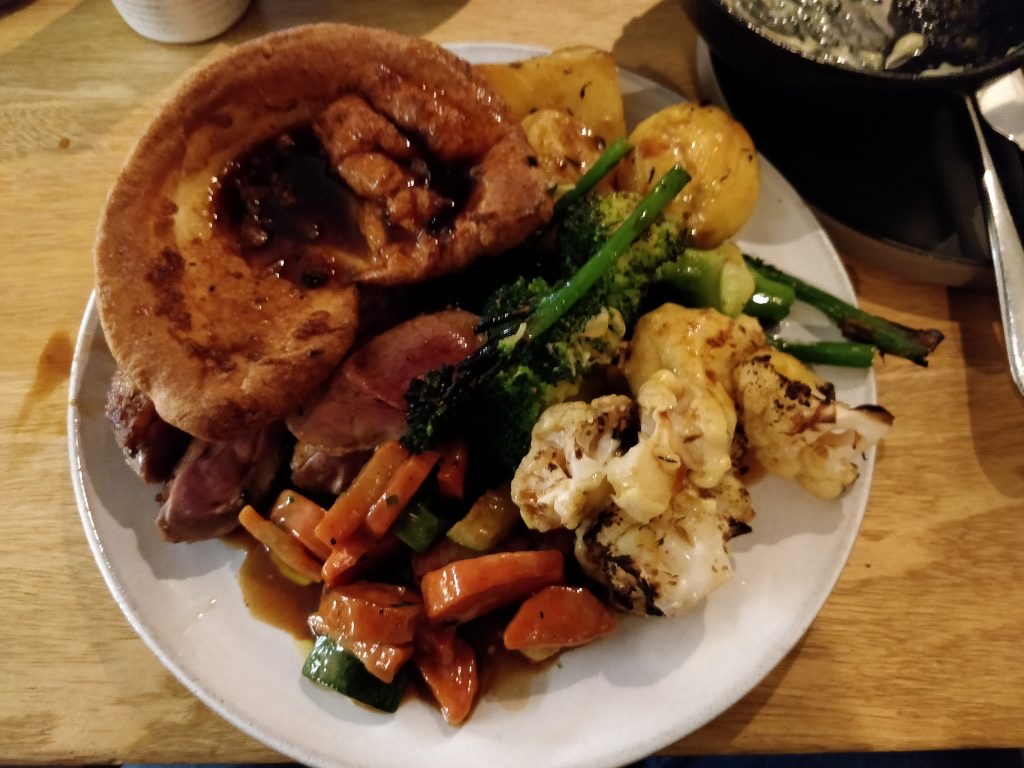 The Sun Pub Clapham Old Town
Set in leafy Clapham Old Town The Sun has a laid-back yet distinctly memorable dining experience. If you're looking for a lazy Sunday Lunch you can rely on farm assured organic meats, traditional trimmings, spectacular Yorkshire pudding and homemade gravy. Prices range from £13.50 to £23.
The Belle Vue 1 Clapham Common
Sundays at The Belle Vue is a special day, with Home-made Sunday Roasts such as lemon and thyme chicken, stuffing and gravy served with roasted carrots with agave & thyme, celeriac & truffle mash, sprouting broccoli, roast potatoes and Yorkshire Pudding. Prices range from £14.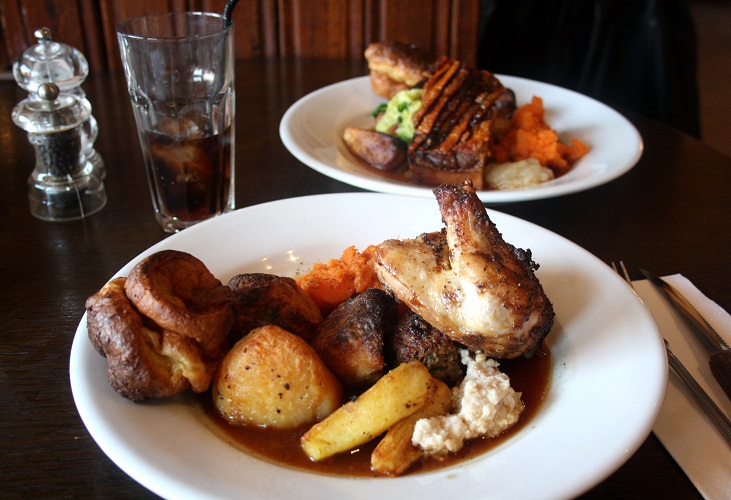 The King and Co 100 Clapham Park Road
The King and Co have teamed up with the aptly named Roastman Pat to bring you Sunday roasts this winter. Enjoy a range of different meats and a vegan option with all the usual trimmings in a cosy relaxed setting. Prices from £14.