Improve Working from Home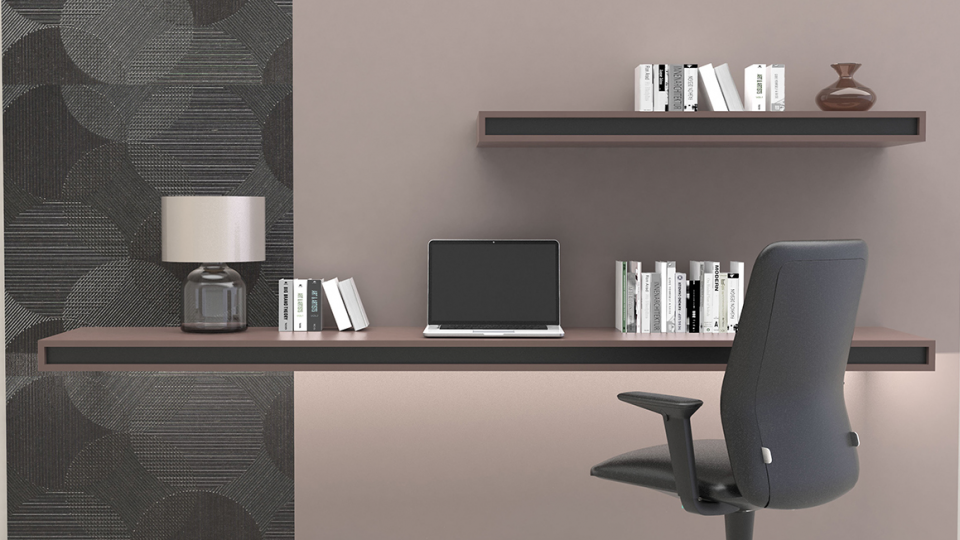 6 Simple Ways to Improve Working from Home from Laporta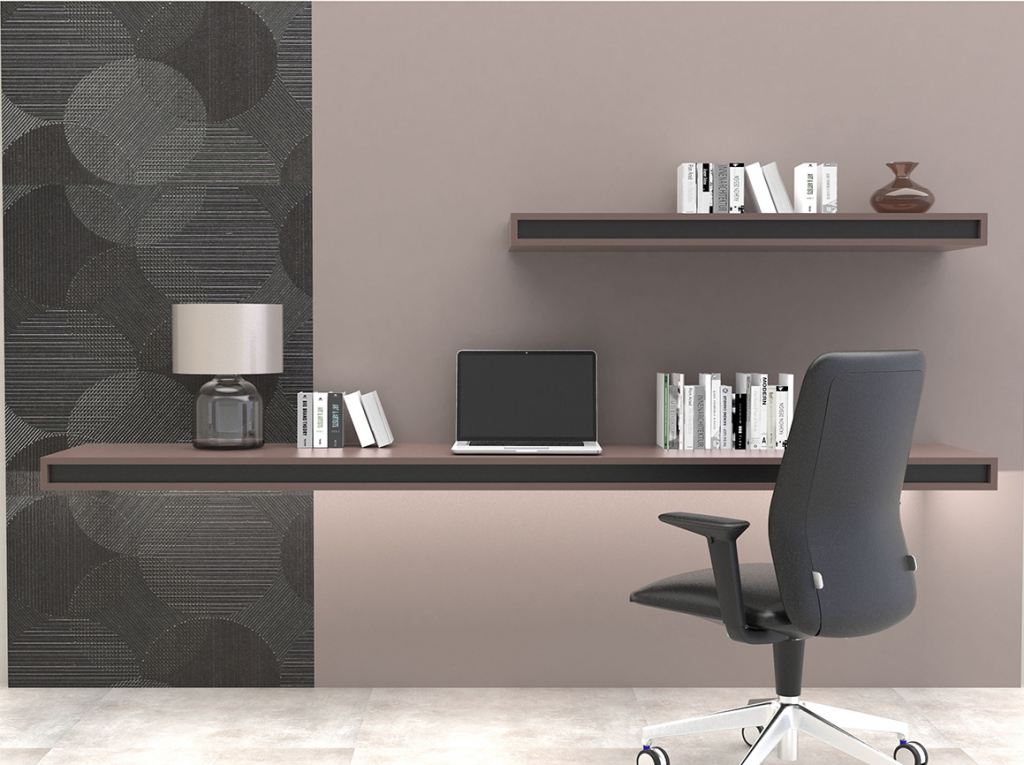 It's no secret that 2020 has been far from normal, with the vast majority of us swapping the office for the dining room table. And with the future still uncertain, some of us may even be expecting to work from home on a more permanent basis. So how do we transform a shared living area into a
working oasis? That's where we come in.
Here at Laporta Office Furniture, with over 30 years' experience of sourcing Italian designer office furniture, we're no strangers to the home office lifestyle. That's why we've put together 6 simple ways to improve working from home so you can get back onto the productivity bandwagon.
A Home Office Desk
When you've got an endless 'to-do list' and back-to-back Zoom meetings, the kitchen table just isn't going to cut it. A dedicated work desk is vital for keeping your concentration levels high and your productivity flowing. Not only will it double up as a permanent home for all your work materials, it helps to divide home-life and work-life, allowing you to check-out at the end of the day and enjoy your free-time. Take a look at our On Home desk for a stylish option that will fit right in to any home interior.
The Right Desk Top Size
For many of us, working from home is a new notion that we've had to get used to and you may be wondering how to fit an office desk into your living space. To save space, a compact home office desk is a practical and discreet choice that will blend right into your living room. We recommend a 600 to 800mm deep desk top for plenty of space for all your work essentials while keeping a low profile.
Privacy Aids Concentration
We're sure you'll agree that one of the biggest challenges of working from home is the lack of privacy. It becomes increasingly difficult to concentrate, especially when there's more than one of you working in the same space. A home study desk with an integral screen panel makes an easy and cost effective solution in minimising sound and visual distractions. Whether it be your living room or your bedroom, the screen panel will clearly define one space from another and keep you focused for longer.
Storage Space
To help decrease your distractions, keep everything you need close at hand within drawers, cabinets or matching shelves. This will stop you getting up and down and allow you to focus until your scheduled breaks. After all, a tidy desk is a tidy mind!
Keep Those Wires Out of the Way
Stray and tangled wires can be a real issue in a home office, especially if you're sharing your plug sockets with other household appliances. To keep your work space clear of cables, opt for a home office desk, such as our Friday Home, that enables your to hide all your bothersome cables and plugs.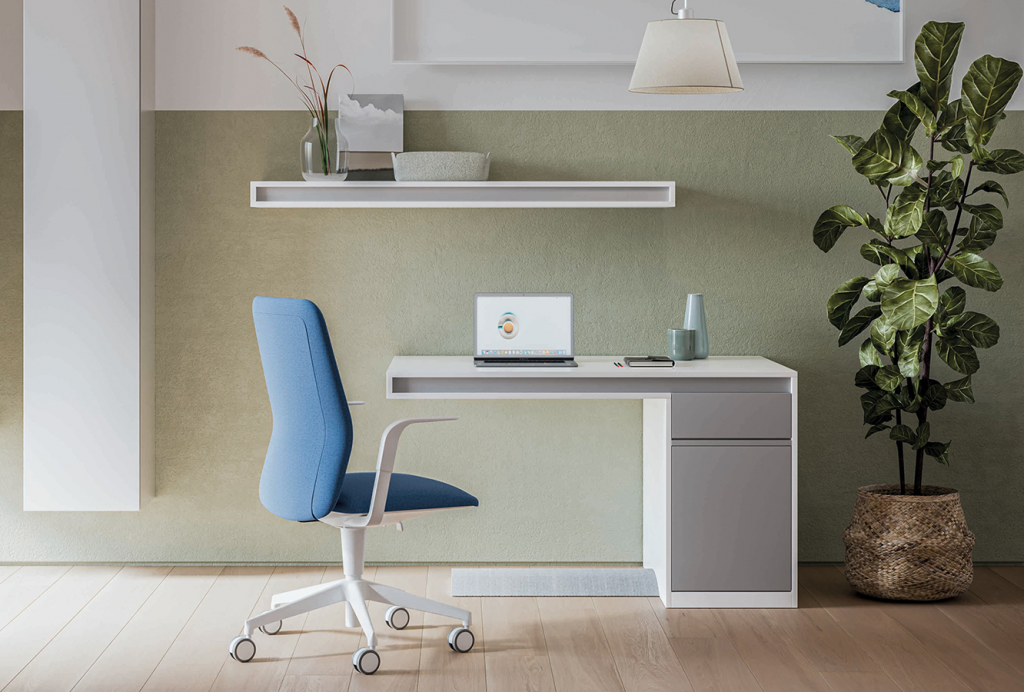 The Perfect Home Office Chair
When you're spending 8 hours a day at your computer, your comfort is a top priority – and the kitchen stool isn't the way to go! Ergonomic comfort is what it's all about. We believe investing in one of our sumptuous executive chairs, such as an adjustable Kappa Task Chair, is as important as where you place your computer. The more comfortable you are, the more focused you'll feel.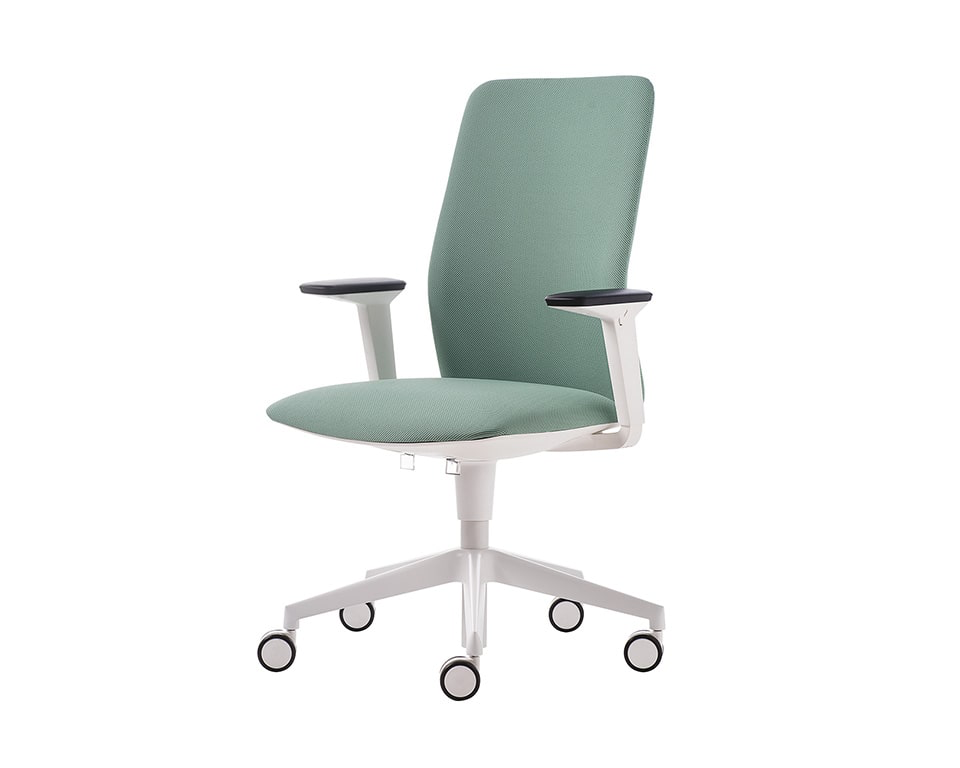 At Laporta Office Furniture, we understand that working from home can be a real challenge but one that can be vastly improved by the right home office desk and chair combination. The Italian instinct for innovative design takes both style and comfort into consideration, enabling you to maintain your concentration levels throughout the day.

If you're looking for ideas or need some help with your choices, take a look at our collection of Home office furniture so you can be as productive at home as you are in the office.
Antonio Laporta
Laporta Office Furniture Limited
The PipeWorks
26-30 Prescott Place.
London
SW4 6BU
020 7720 6006
https://www.laporta.co.uk
Italian design is a brand in itself which has come to stand for quality, durability, simplicity and good taste.