New Pavement Licenses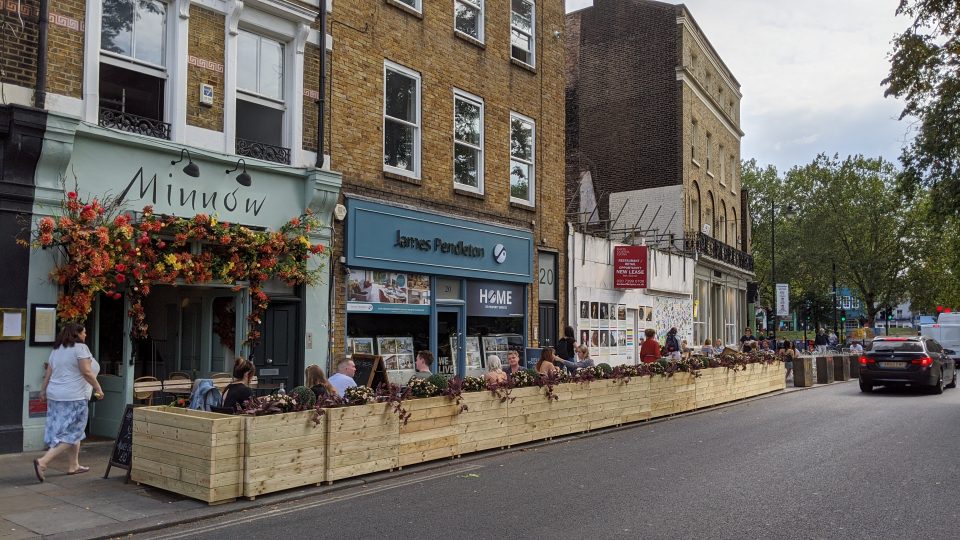 Businesses in Clapham have begun to benefit from new pavement licenses.
The Business and Planning Act 2020 has made provisions for a new Pavement Licence to support economic recovery and growth and fast track some aspects of planning as the UK recovers from the disruption caused by COVID-19. These changes are temporary to support businesses while social distancing measures are still in place. The Pavement Licence will only be available until the 30th September 2021 and does not replace the existing Tables and Chairs Licence.
To apply for a pavement license please visit the Lambeth Council website here.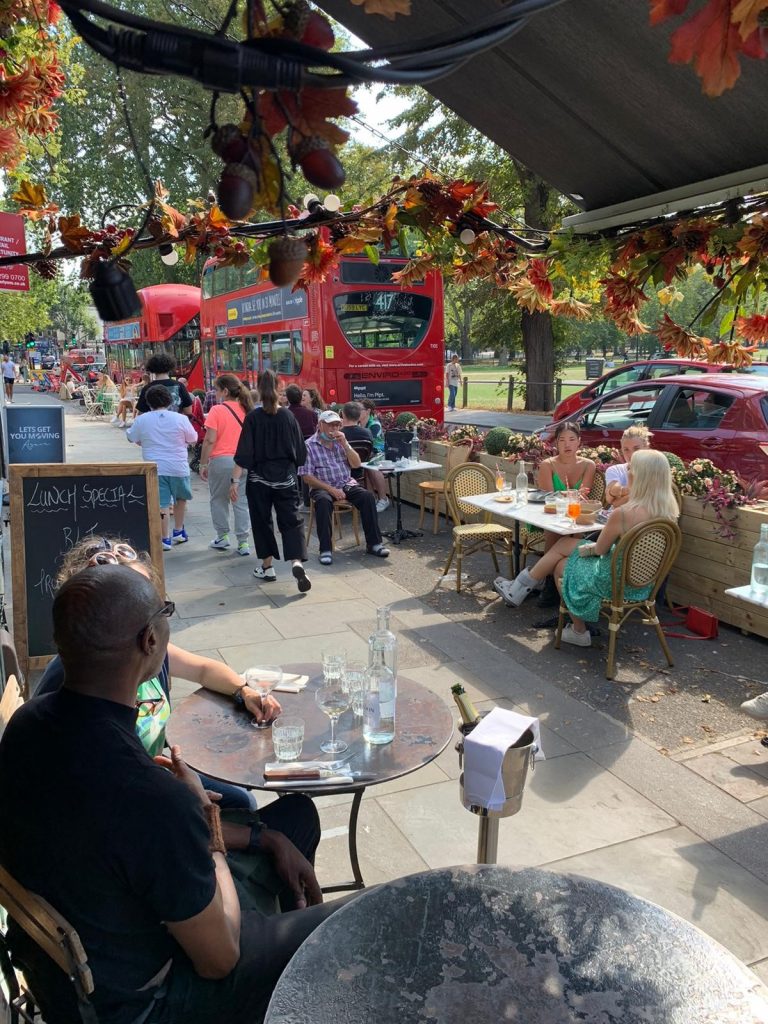 The license is available if you run a public house, café, bar, restaurant, snack bar, coffee shop, or ice cream parlour and enables you to place removable furniture on the pavement outside your business premises to sell/serve food and drink or can be used by people for the consumption of food or drink.
The total cost of this service is £100. It includes the application fee and the pavement licence, and can be paid when you apply online. The cost is fixed, until the expiry date. There is no reduction in cost based on the length of the licence. This cost is non refundable.