OUTDOOR DRINKING & DINING IN CLAPHAM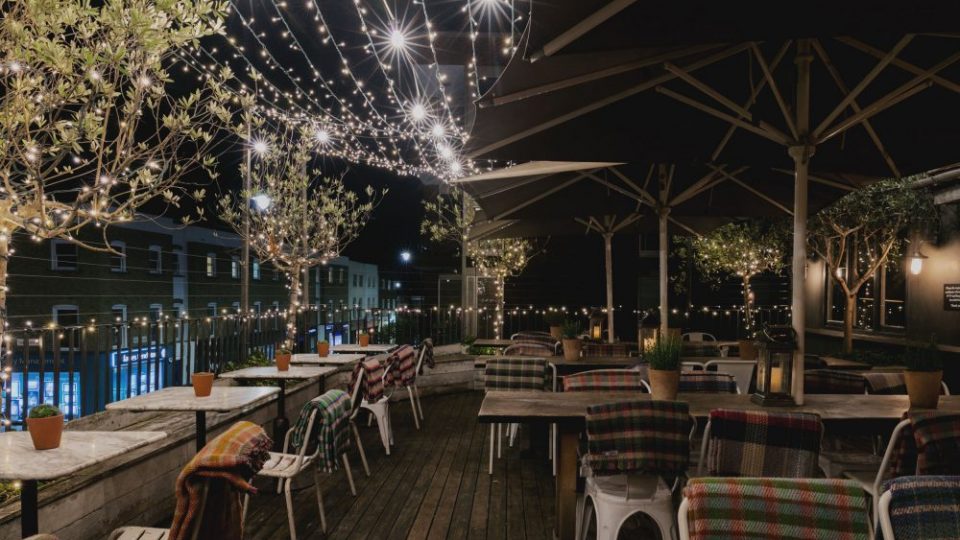 Outdoor drinking and dining spaces in Clapham
Whether you're looking to make the most of the spring sun or are just feeling a bit safety-first in these uncertain times, outdoor dining is the order of the spring. We've rounded up some of our favourite outdoor drinking and dining spaces in Clapham, whether you're looking for sunny roof terrace, a traditional pub or a secret garden.
No 32 The Old Town
No. 32 The Old Town has a cosy first floor roof terrace overlooking leafy Clapham Common. Sip on cocktails, grab a burger and a pint. Book Here.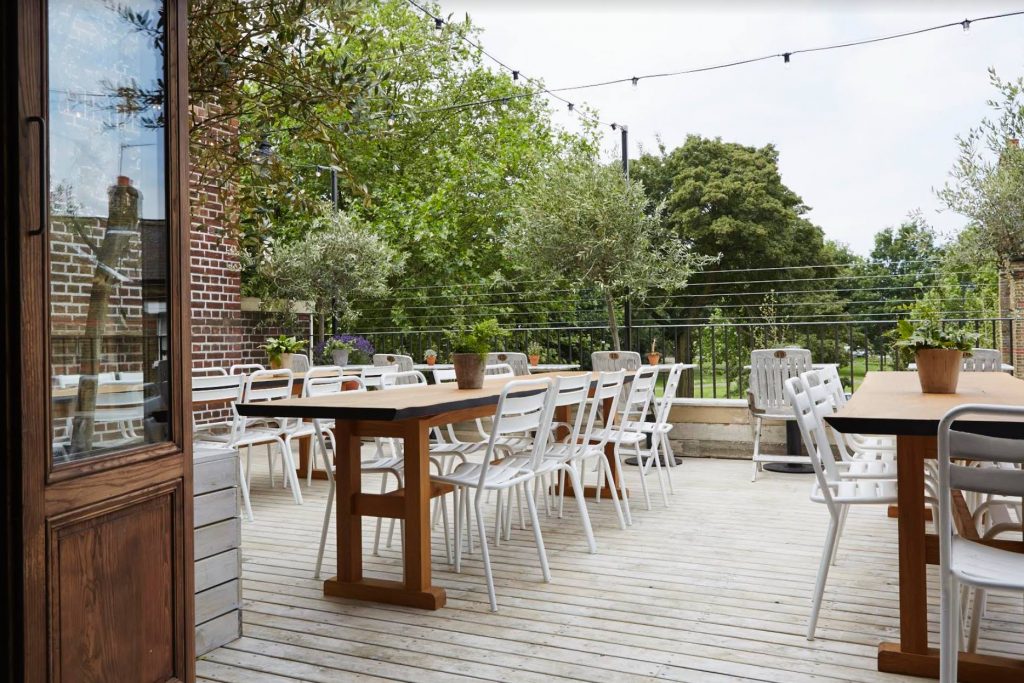 Aquum
The newly opened roof terrace at Aquum is a veritable sun trap and ideal to enjoy their 17 plate Meze, Cocktails or a glass of fizz! Open 7 days a week, the Roof Terrace is Clapham's best spot to escape to. Book Here.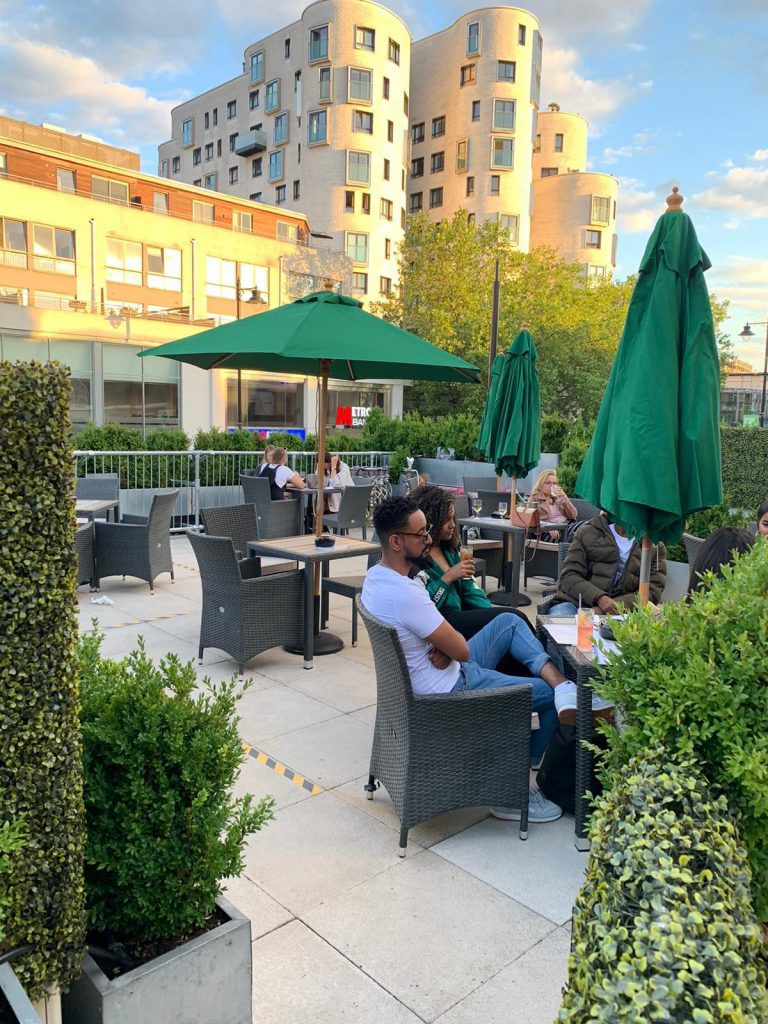 Metro Garden Restaurant
Metro Garden Restaurant is one of Clapham's best kept secrets. Quintessential al fresco dining for those in the know. Book Here.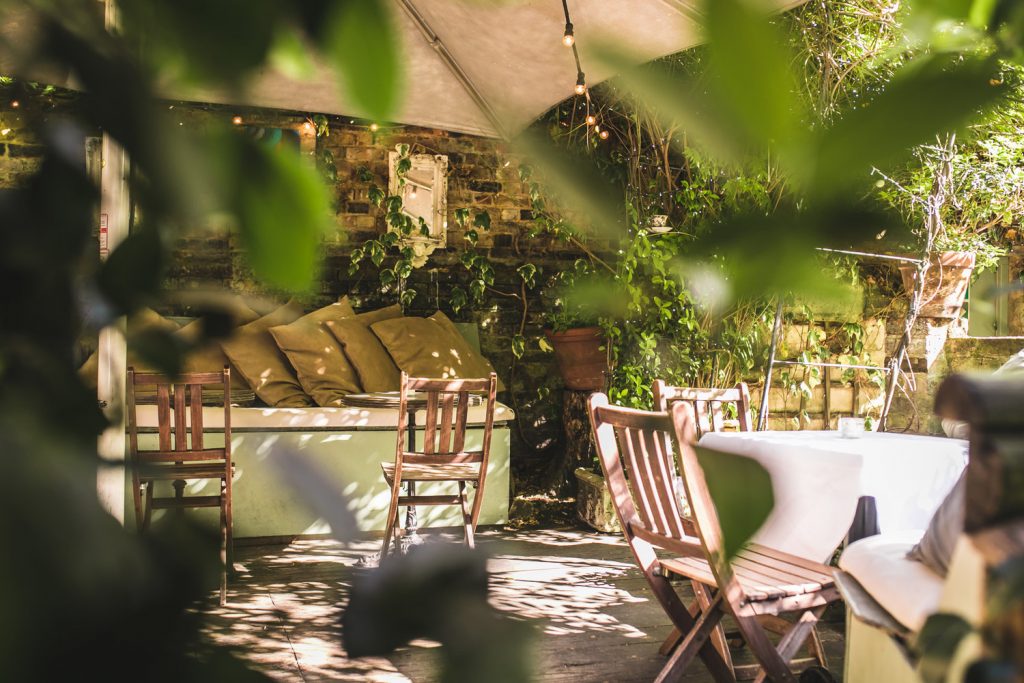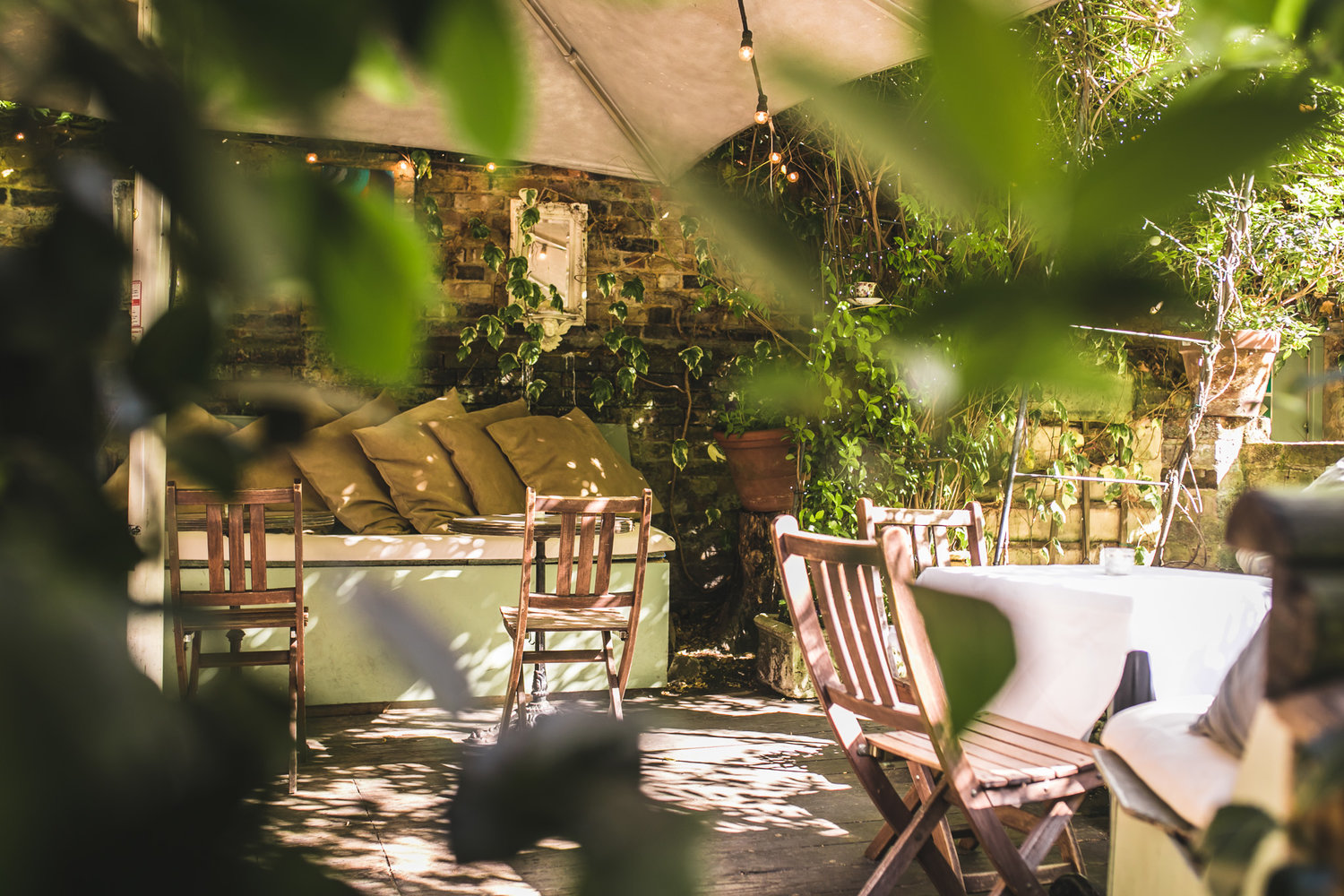 Venn Street
Venn Street has become fully pedestrianised with additional al fesco dining space for a range of businesses. Drinks can be ordered from Venn Street Records, Enjoy a Spanish experience from Barsito, Honest Burgers and Argan Morocan/Lebanese Restaurant.
The Falcon Pub
The Falcon at Clapham North has a large garden with tables, alcoves and live sport so whatever sort of sunshine we (might) get and enjoy the fantastic atmosphere. Book Here.
The Landor Pub
Providing a relaxed atmosphere away from the crowds and concrete with an excellent music selection, summer parties, regular barbecues and their newly constructed garden bar. Book Here.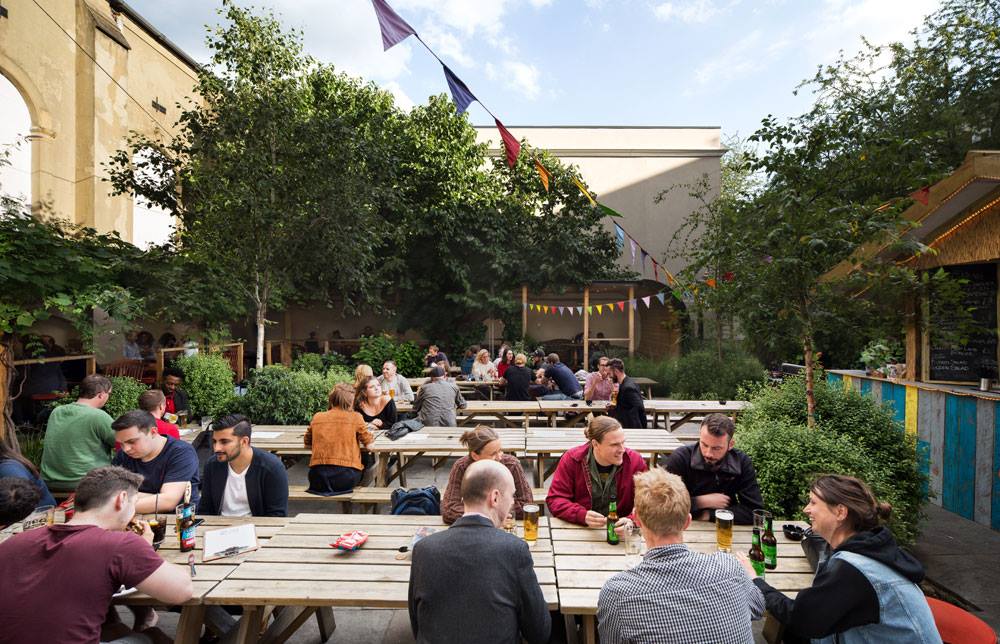 The Sun Pub
The perfect setting for a laid-back yet distinctly memorable drinking and dining experience. The Sun offers flavoursome food, an explorative drinks menu. Book Here.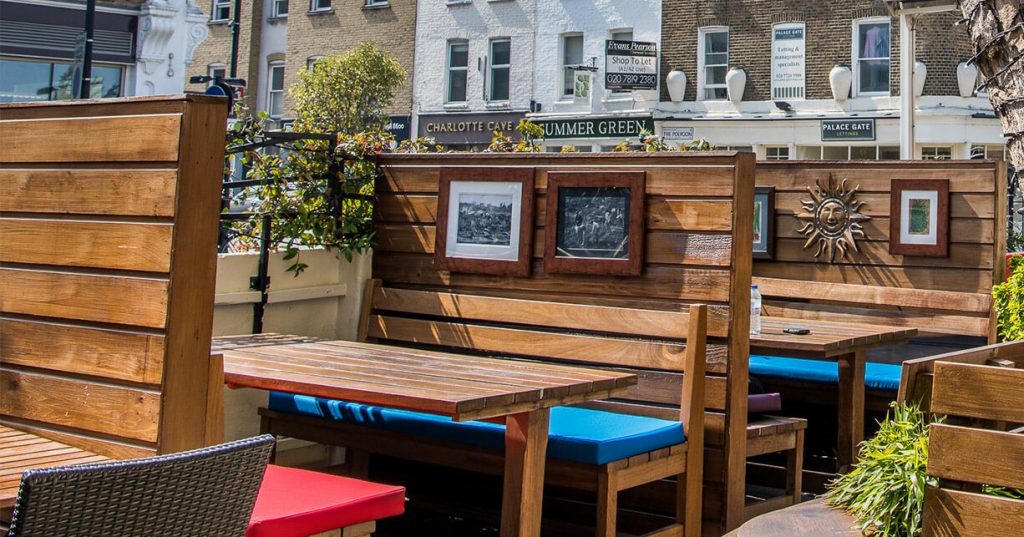 The Stonhouse
The south facing garden is a haven of tranquility, The pretty walled garden is the perfect little sun trap for a leisurely lunch or an al fresco dinner and cocktail with friends. Book Here.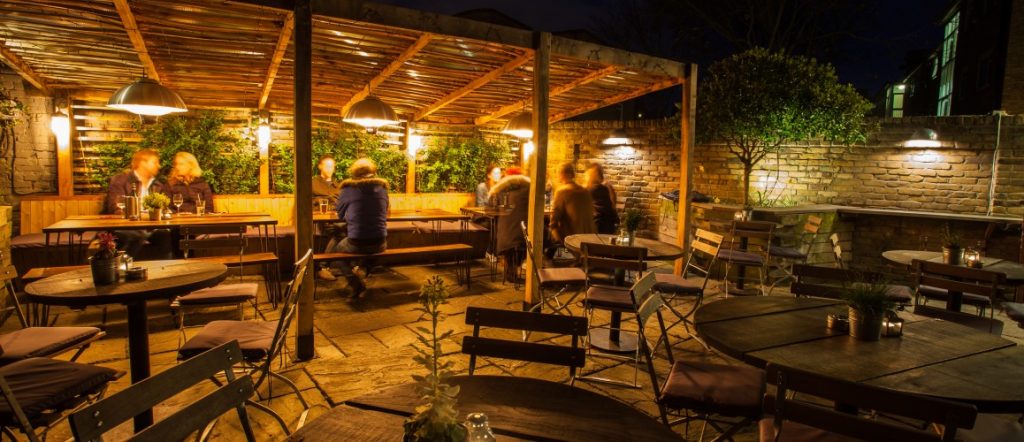 The Windmill
A glorious garden in the heart of Clapham Common is perfect for watching the world go by. Stylish bookable huts and garden TVs. Book Here.
The Yard
Enjoy some of London's best street food in the garden at the Yard in Clapham Old Town.
Minnow
With the recent emphasis on supporting the hospitality sector, Minnow on The Pavement have been allowed to repurpose parking bays outside the restaurant. The umbrellas and electric heaters enable outdoor dining whatever the weather.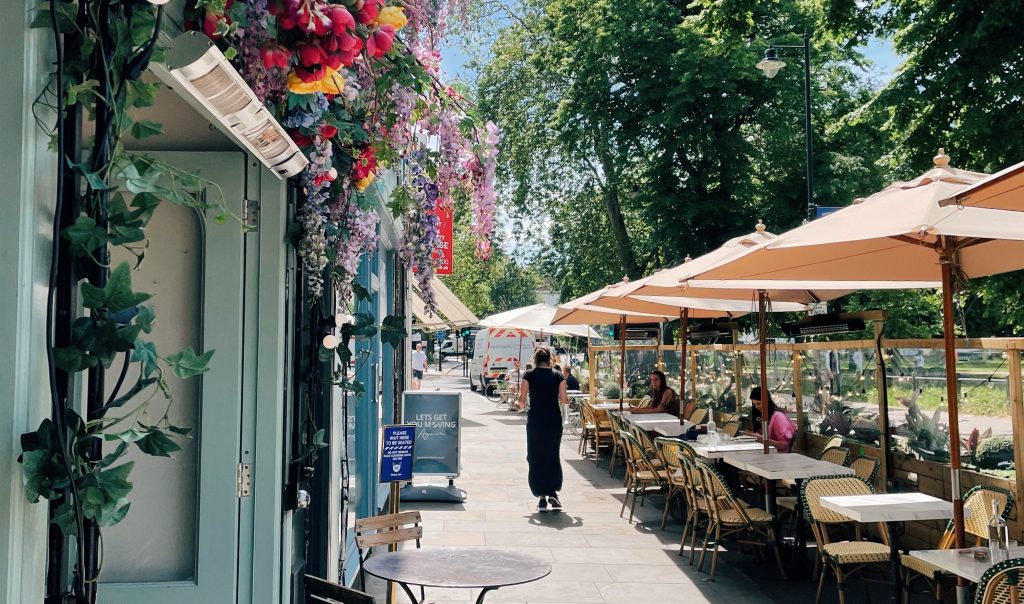 Two Brewers
A new outside drinking area at the rear of the Two Brewers – sun trap and table service. Book Here.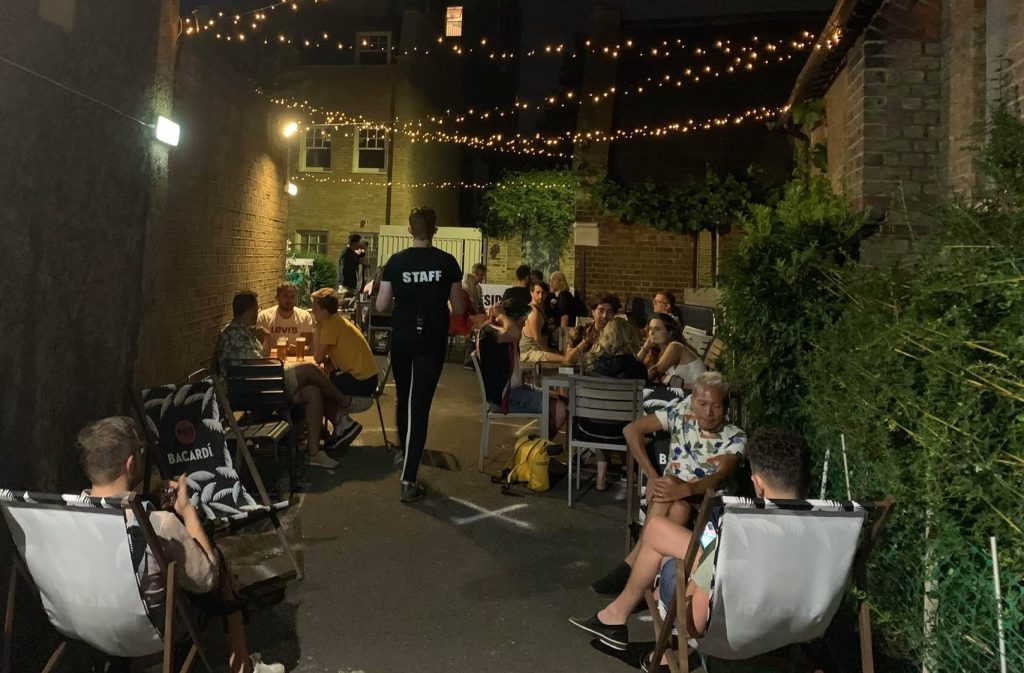 The Clapham Tap
Relaxed garden away from Clapham High Street with table tennis, table foot ball and other pub games. Book here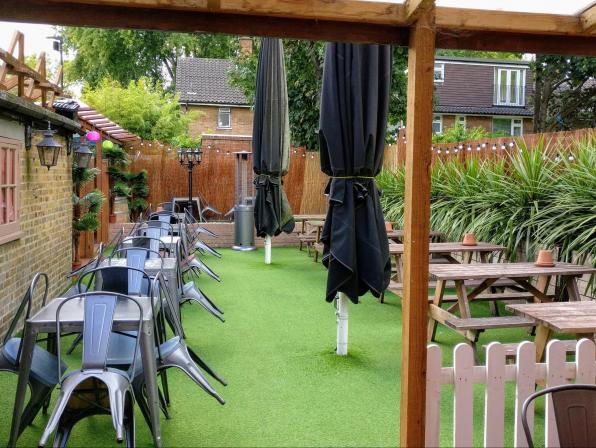 The Bread and Roses
The Bread and Roses has two beer gardens, plus a new outdoor extension with good vibes and plenty of seating. All tables are sheltered from the rain but a glorious sun trap when the weather is on side. With a great drinks selection and a happy hour Mon – Fri, £4.30 on selected draft products and house wines. Free live music events and one of London's most commended theatre spaces upstairs, there is something for everyone. Book here
Arch Clapham
Situated just outside Clapham North over ground Arch Clapham have some great themed nights but also a lively outdoor area serving food and drinks. Book here