Clapham Old Town Fair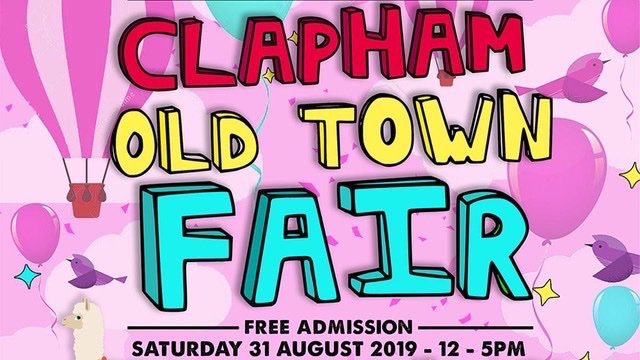 12:00 pm - 5:00 pm
Saturday, August 31, 2019
Old Town Clapham
This year the Clapham Old Town Fair returns even bigger and better with over 50 stalls , live music, sports activities,  the return of the Clapham Mutts dog show and an interactive display by the London Fire Brigade.
With food and drink from Mommi, Old Post Office bakery, Prince of Wales, Stane St, Trinity, Yim and Zumbura, There is something for all the family!
This is a FREE community powered event designed to celebrate and promote local businesses and community groups who make Clapham the amazing place it is to live and work.