Hail Satan? [15]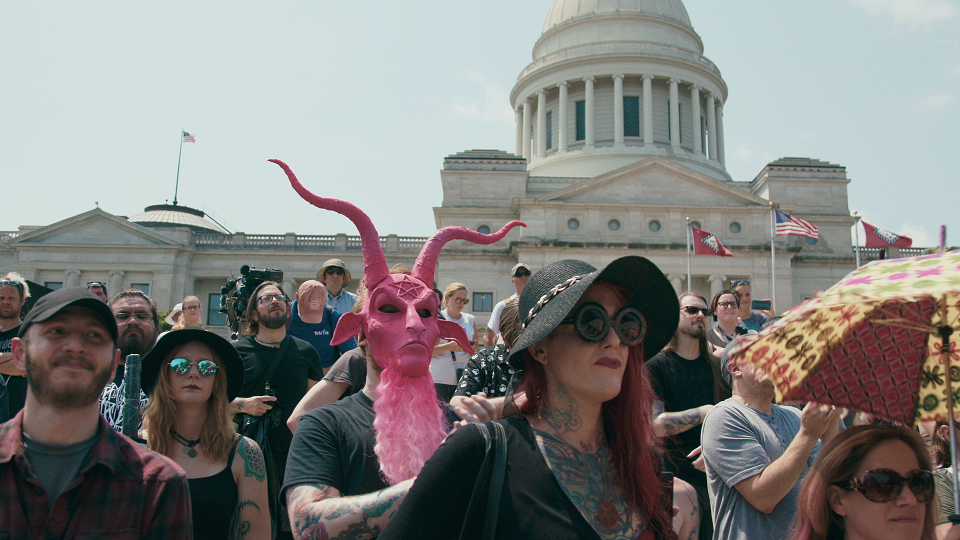 8:30 pm - 10:30 pm
Tuesday, August 20, 2019
Clapham Picturehouse, 76 Venn St, Clapham, London SW4 0AT
As charming and funny as it is thought-provoking, Hail Satan? traces the extraordinary rise of one of the most colourful and controversial religious movements in American history.
When media-savvy members of the Satanic Temple organise a series of public actions designed to advocate religious freedom and challenge corrupt authority, they prove that, with little more than a clever idea, a mischievous sense of humour and a few rebellious friends, you can speak truth to power in some truly profound ways.
Director Penny Lane strikes a cunning balance between cheeky, brazen entertainment and serious storytelling in this wickedly topical documentary. It's a timely look at a group of oft-misunderstood outsiders whose commitment to social and political justice has empowered thousands of people around the world.
True Stories: – A season of films exploring true stories: from individuals challenging society's dominant cultural and political stories, no matter the risk to their own liberty; looking in from the outside at those seeking to sow stories of fear; artists telling stories on film, canvas and landscapes; and stories of death-defying courage in acts from the pioneering to the everyday. Playing across all Picturehouse cinemas from June to September.
Book tickets: https://bit.ly/2GgyI4A
Facebook event: https://bit.ly/30EYgQl