Lambeth Future Workspace Fund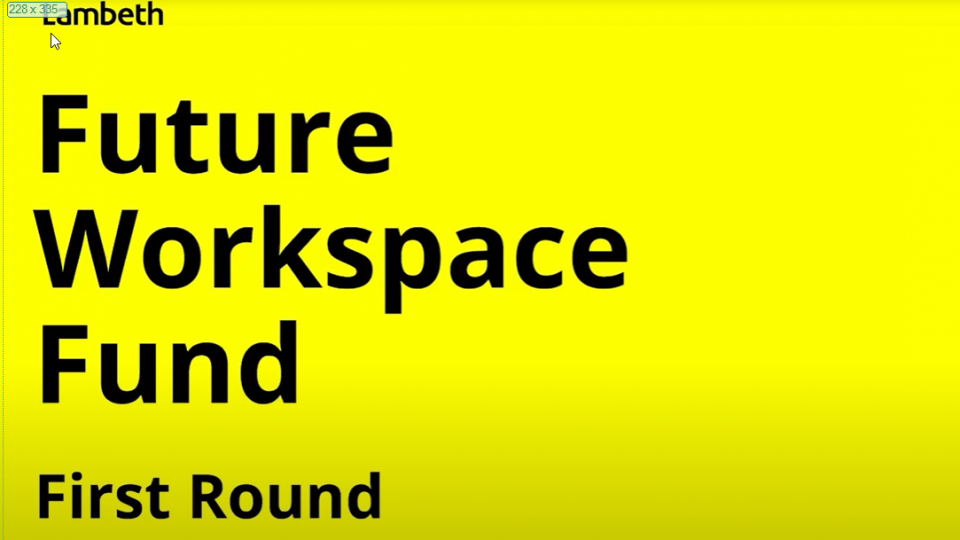 The Future Workspace Fund is Lambeth Council's new by application loan and grant fund for affordable and supportive workspace providers.
The Future Workspace Fund's purpose is to grow innovation-led sectors in Lambeth and deliver outstanding economic return and social value for residents.
The Lambeth Future Workspace Fund will make loan and grant investments in affordable and supportive workspaces across the borough.
Building on Lambeth's award-winning approach to workspace, the council is looking to hear from workspace operators who can help meet the ambition to create a world class business support ecosystem.
More information available at: www.lambethnow.co.uk/futureworkspace