Pavement Stencils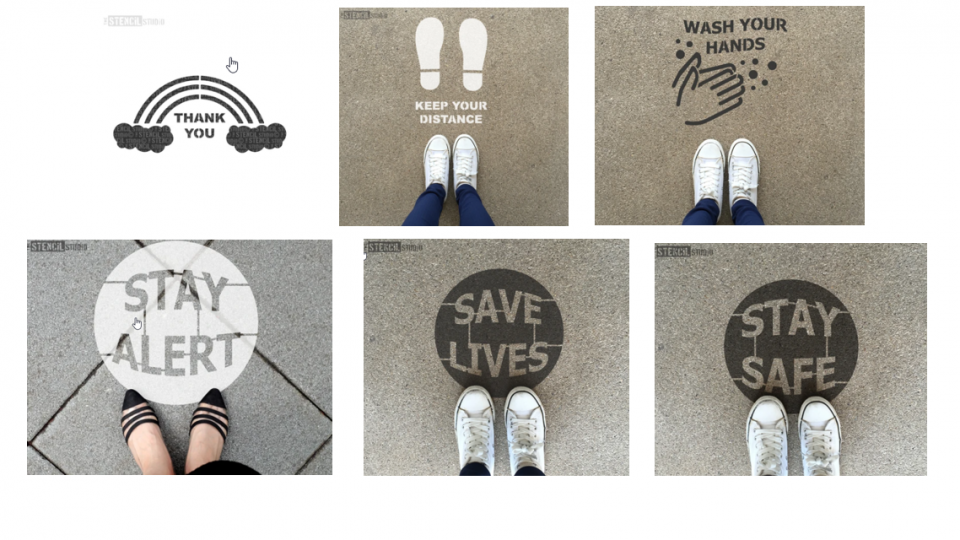 This is Clapham has gained approval from the Highways Agency to install covid-19 related stencils on public footpaths. The stencil can be painted in a range of colours and uses biodegradable paint. The word Clapham will also be added.
Businesses may wish to use the stencils to help  customers understand a queuing system, or would  just like to provide a reminder before entering a premises.
There are choice of six stencils, so please indicate which ones you'd like. There's no limit on the number.
Please email info@thisisclapham.co.uk if you'd like a stencil installed outside your business.