ShopAppy Offer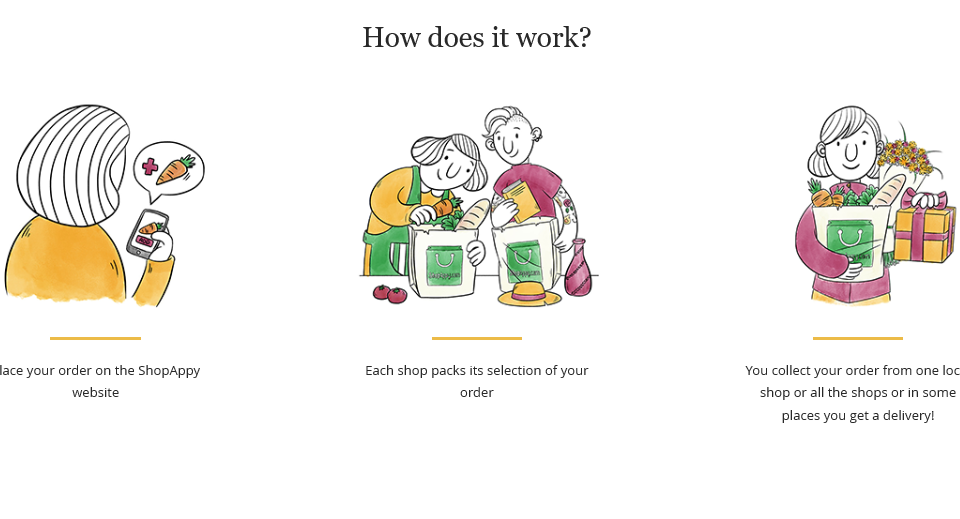 ShopAppy are offering full use of this service for at least 3 months for FREE to help businesses get through these challenging times
ShopAppy.com is a multi award-winning, well-established online market place and the only digital place-based platform in the UK offering single click ordering and delivery across multiple businesses. In normal circumstances it is a browsing tool with built in click and collect to encourage high street visits. Due to Covid-19 the team have implemented a delivery solution instead and online events and activity bookings such as reading clubs, fitness sessions etc to support communities and businesses to stay connected. 
If businesses are not selling to customers online already, this is an opportunity for them to do so. While several small businesses are offering individual deliveries, over a long period, this is unlikely to be sustainable. ShopAppy offers an online platform (with phone order line too) and one delivery provider per area with a single check out when buying from multiple businesses. One delivery carrier also minimises contact when compared with multiple deliveries arriving separately from different businesses. For an idea of how it works please visit shopappy.com/Kendal.
If this is of interest to your business, please contact us at info@thisisclpaham.co.uk.