Shutter Love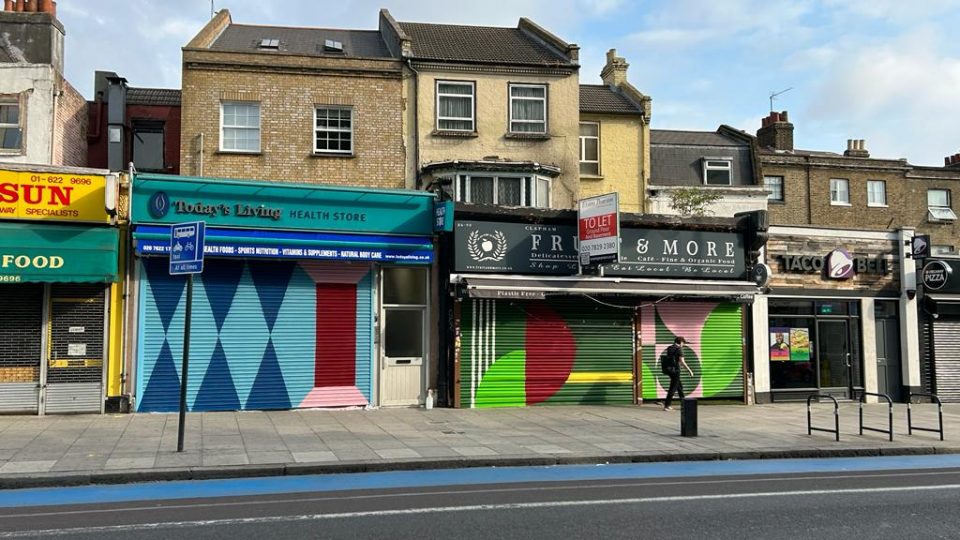 Shutter Love
This is Clapham BID has added some colour to the shopfront of Todays Living and neighbouring property on Clapham High Street as part of its wider public art programme. The project utilises unused and sometimes unloved pieces of infrastructure as installation spaces for public art. In this case shopfront shutters.
This is Clapham has worked in partnership with Clapham based Interior design company @honkyinteriordesign, who have given their time and professional design skills to deliver the project on behalf of the Clapham community.
This new project has utilised shop front security shutters, which are often graffitied and have to be regularly cleaned and maintained by local businesses. The project was initially inspired by the recently renovated Save the children shopfront on Clapham High Street.
This is Clapham is keen to extend this opportunity to other businesses in Clapham and invites our members to contact us to be part of this new programme.