Bandstand on Clapham Common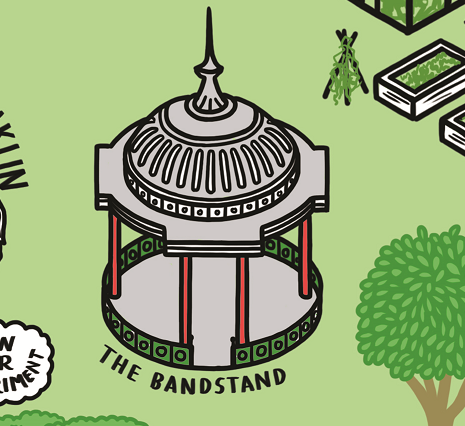 One of the most iconic landmarks in the centre of Clapham Common is the bandstand constructed in 1890. It is the largest bandstand in London and a Grade II Listed Building. In 2005–2006, a full restoration of the bandstand and surrounding landscape took place, partly funded by an £895,000 lottery grant from the Heritage Lottery Fund matched by £300,000 from Lambeth Council and a further £100,000 from local fundraising efforts and the proceeds of the Ben and Jerry's Summer Sundae event held on the Common.
It is now home to many musical events from July through to September each year.