Clapham Lights Switch on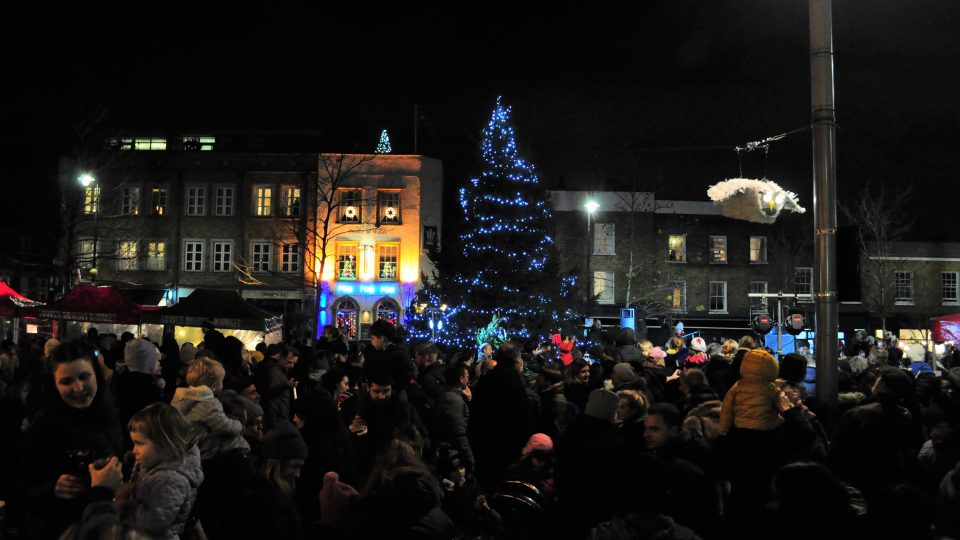 The Clapham Lights Christmas switch on event returned for its fifth year and This is Clapham would like to thank everyone who attended and those who contributed their time to make the event a huge success.
We'd like to thank the teachers and children from Clapham Manor, St Mary's and Heathbrook schools whose choirs performed throughout the event, alongside the Real Voices Choir.
We'd also like to thank the 200 children who made Ozy the Owl themed tree decorations. The decorations were made in art clases in four schools, including Clapham Manor, Kings Avenue, St Mary's and Heathbrook. We'd also like to thank Clapham Pottery, who also worked with local school children to make decorations as well as the 50 local families who attended our open bauble making session at Omnibus Theatre.
Food and drink was provided by local businesses, including Mommi, Waitrose, Minnow, The Sun Pub and Zumbura who served festive mulled wine, mince pies and mouthwatering treats!
Finally we'd also like to thank Omnibus Theatre who helped put on the event and for allowing Ozy the Owl to perform his majestic flight across the Clapham Old Town Square and helped us turn on the Christmas Tree lights alongside the Mayor of Lambeth.
This is Clapham has also funded the installation of  82 Christmas decorations around Clapham and arranged for the installation of the 26ft Christmas tree with 1,440 LED lights.