Street Cleaning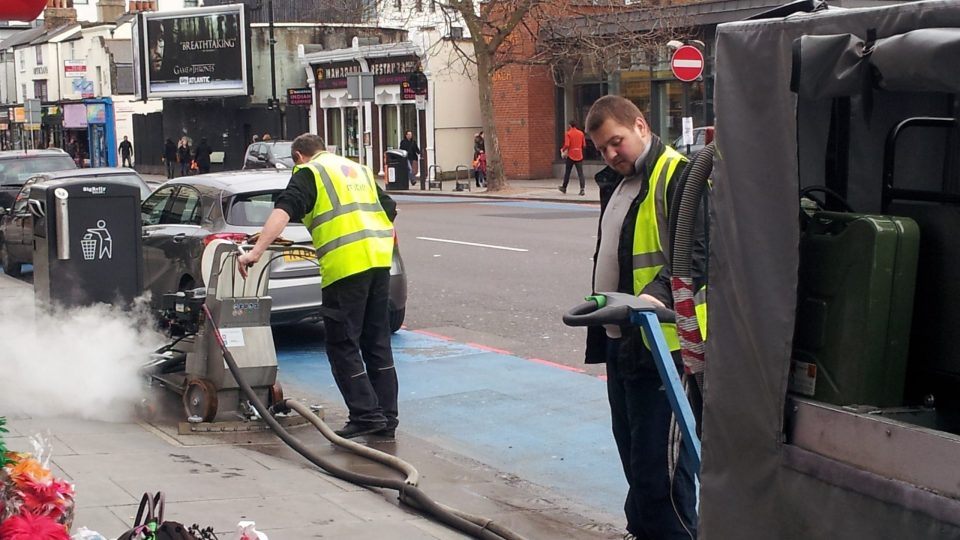 This is Clapham organises regular and ad-hoc cleaning services in addition to those provided by the Council as part of their baseline services.
This year our team have cleaned 14 hotspots across Clapham identified as part of an environmental audit. We have also deployed new gum removal and street cleaning equipment to larges areas of Clapham including Venn Street, Old Town, Clapham Southside, and large areas of the high street.
This service is provided on a regular basis across the whole BID area and goes beyond the Councils' own street sweeping services.
It is a responsive service so if you would like to see an area cleaned please contact us.