Clapham Culture Guide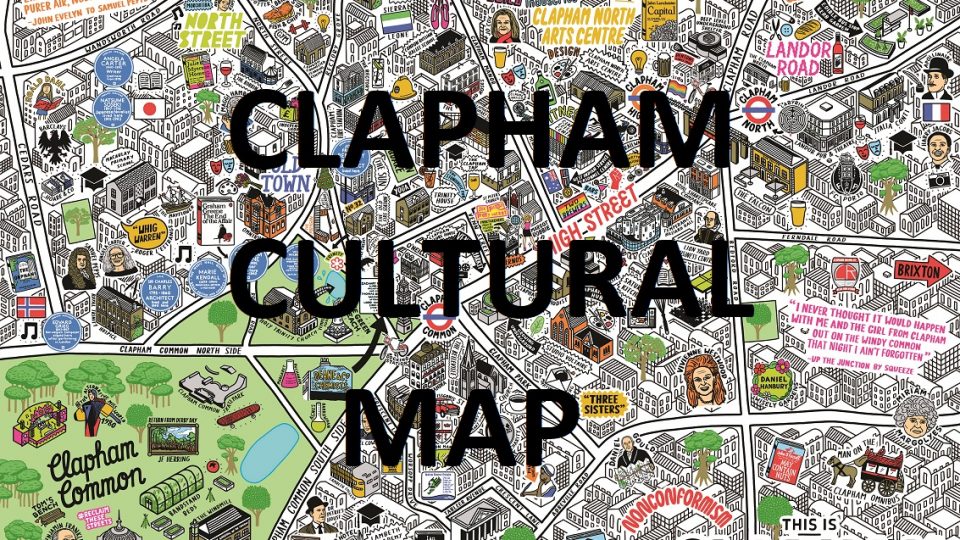 Clapham Culture Guide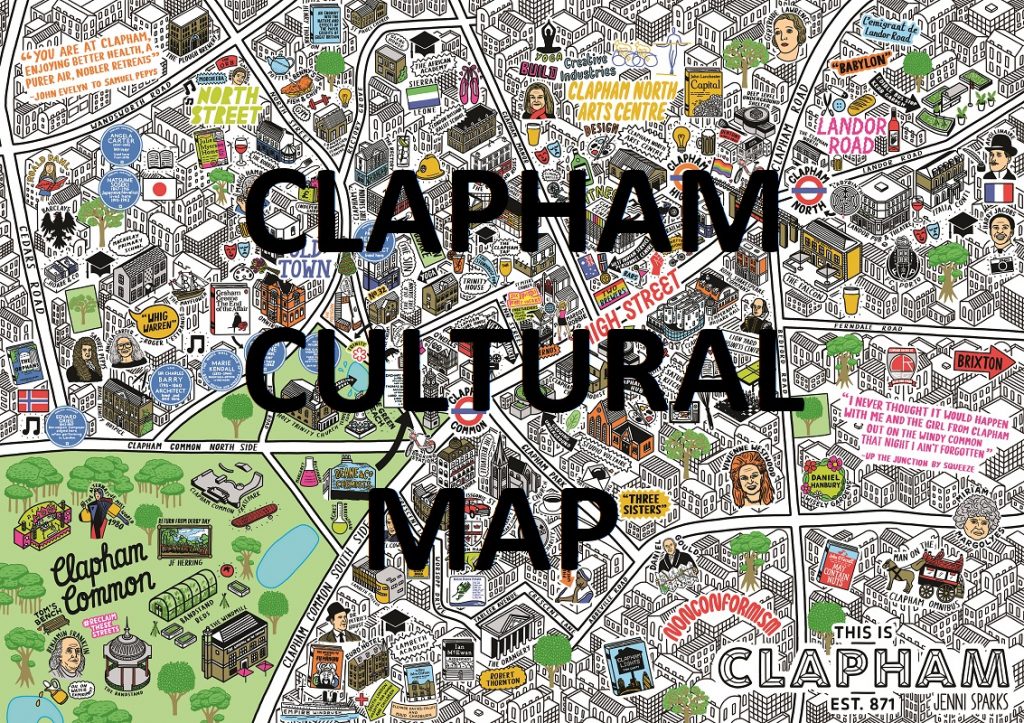 This is Clapham has updated the Clapham Cultural map for 2022 created by illustrator Jenni Sparks and combined it with a new Cultural walking Guide to Clapham. The map has been installed on shopfronts on the High Street and Lendal Terrace to go alongside the existing map on The Pavement.
To accompany the map is a new walking guide, which takes you on a cultural tour of Clapham and begins at the Landor Pub on Landor Road. It will take you along Clapham High Street via Crescent Lane to view the Orangery. Then across the Common and along Clapham Common Northside to view various Blue Plaques, ending in the Clapham Old Town Piazza.
In total there are 25 places of interest to view and the walk/cycle is approximately 2 miles long and will take between one and two hours to complete. You can collect a paper copy from teh following locations –
Clapham North Tube Station book shelf
Clapham Cultural Map – 95 Clapham High Street
Clapham Cultural Map – 21 The Pavement
Clapham Library – 91 Clapham High Street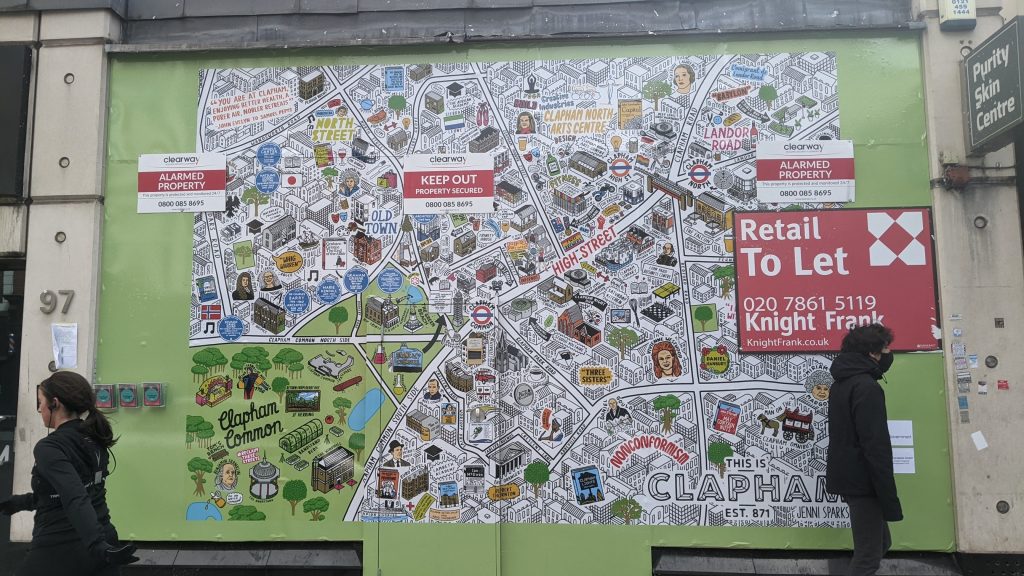 Some of the additions to the map include –
Angela Carter Blue Plaque
Sex Pistols Recording Studio
Empire Windrush
Margot Robbie
Miriam Margoyles
Daniel Gould Map Maker
Daniel Hanbury Gardener
This programme has been funded through the Welcome Back Fund, a programme designed to support High Street post Covid, with funding provided by the European regional Development Fund and MH Government.