Gum removal on the High street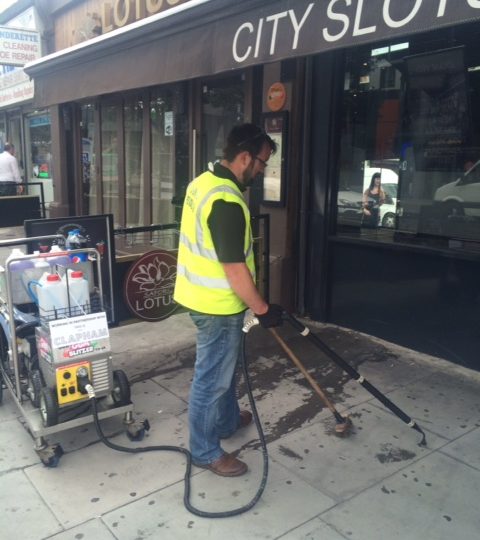 This is Clapham have employed Gum Blitzers to target some of the areas of concern along the high street that were looking very unsightly due to high levels of gum that cannot be removed by the usual street cleaning.
Gum Blitzer is a unique system designed to remove gum from any solid state surface without damaging the sub-strata below.
Using low pressure steam combined with Gum Blitzers own unique, environmentally friendly solution, what was once considered impossible to remove is swept away in seconds.
Operated by Gum Blitzer's highly trained gum removal teams, the system can be used to remove gum from a variety of locations.
The end result is a gum free, visually attractive area that will appeal to pedestrians and customers, create a positive first impression of the business or area and may contribute to increased footfall.
This has proved a huge success with the pavements along the high street looking much improved.