Methodic Practice Win Design Competition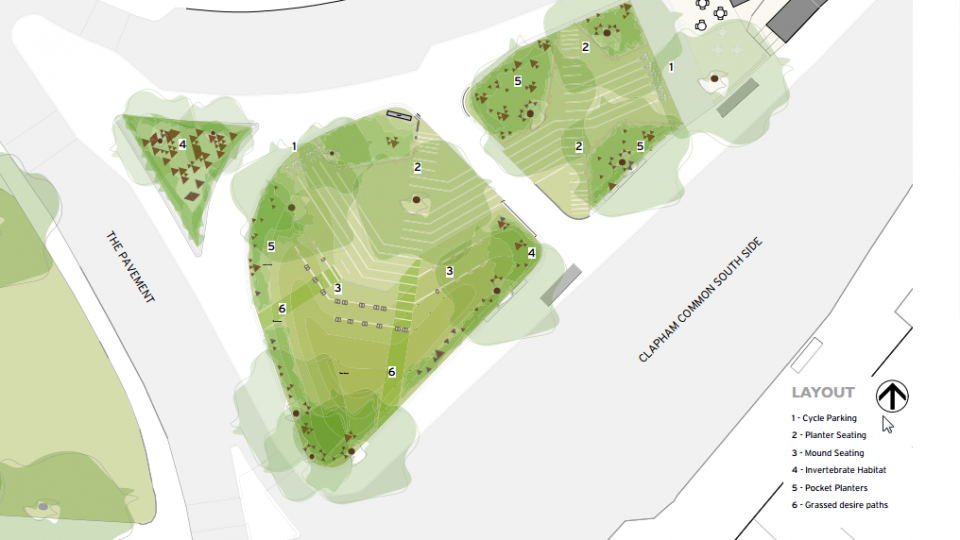 Clapham based architects have won a design competition to improve the green space behind Clapham Common Underground Station. The aim of the project is create a new gateway feature into the common and make it an attractive dwell space in the centre of Clapham.
Methodic Practice were appointed by a steering group created to oversee the project. The steering group is made up of local businesses, residents, councillors and members of the Clapham Common Management Advisory Committee.
You can download the winning design idea below. Members of the public are invited to feedback their views on the design proposal. Your views will inform the final design that will go out to public consultation.
You can comment on the wining design proposal in two ways:
Leave a comment in the comments  section on this page. Comments will be displayed for the public to view.
Send feedback to us by email to info@thisisclapham.co.uk.
The opportunity to feedback on the first design phase will close on 15 June 2016.
The aim of the scheme is to:
• Create a new central fluid space for users to dwell, play or stroll through by bridging between the currently disconnected and underused green spaces. The aim is for the Common to claim back part of the
busy High Street.
• Last year 10 million people used Clapham Common Station. We therefore propose to retain and enhance the existing green space by combining carefully selected surfacing materials to accommodate the heavy footfall and ensure the grass continues to thrive throughout the site.
• On arrival to this new gateway to the Common and by recovering desire line paths that have existed for centuries, visitors will encounter features that give physical and visual access to the wider environment of the Common.