Phillis Wheatley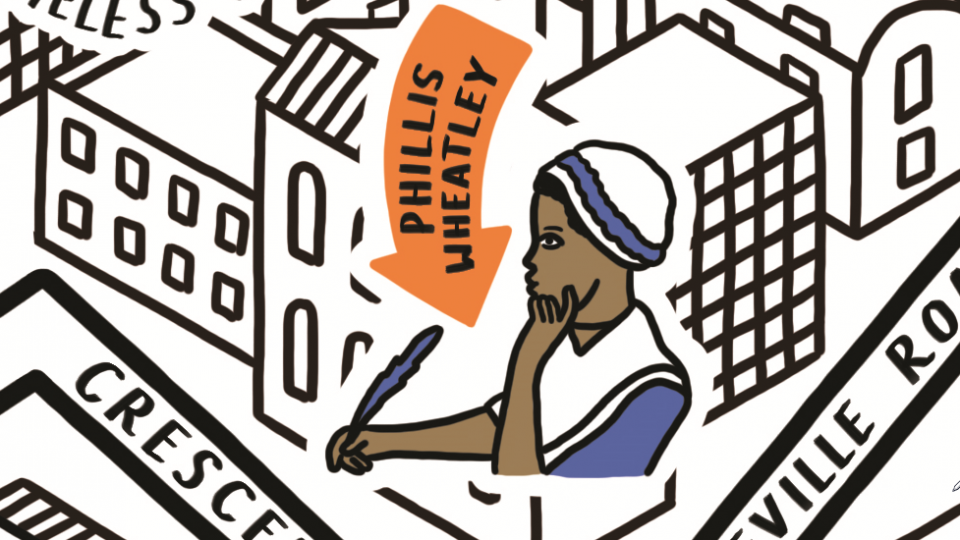 Alongside Benjamin Franklin, another American visitor could not have been more different. Phillis Wheatley was a young African-American slave. Transported from the Gambia to Boston, she was bought by John and Susanna Wheatley to be their domestic servant. They saw to it that she could read and write, and she became proficient in English and even learnt some Latin. She wrote poems, the first published in 1765 when she was about twelve. Among the Wheatleys' English friends was John Thornton, a merchant living on Clapham Common South Side in a house on the site of the Notre Dame Estate. The Wheatleys corresponded with him regularly, and he came to know Phillis and her writings.
In 1773, aged nineteen, Phillis travelled to England for the sake of her health. Here her friends arranged for the publication of a
book of her poems. She stayed for a week with the Thorntons and enjoyed a long conversation with their teenage daughter and sons.
While in England she negotiated her freedom from slavery, but returned to America and died in poverty aged only 31. She is
remembered as the first African American to have her writings published in a book, and the mother of African-American letters.