Putting Down Roots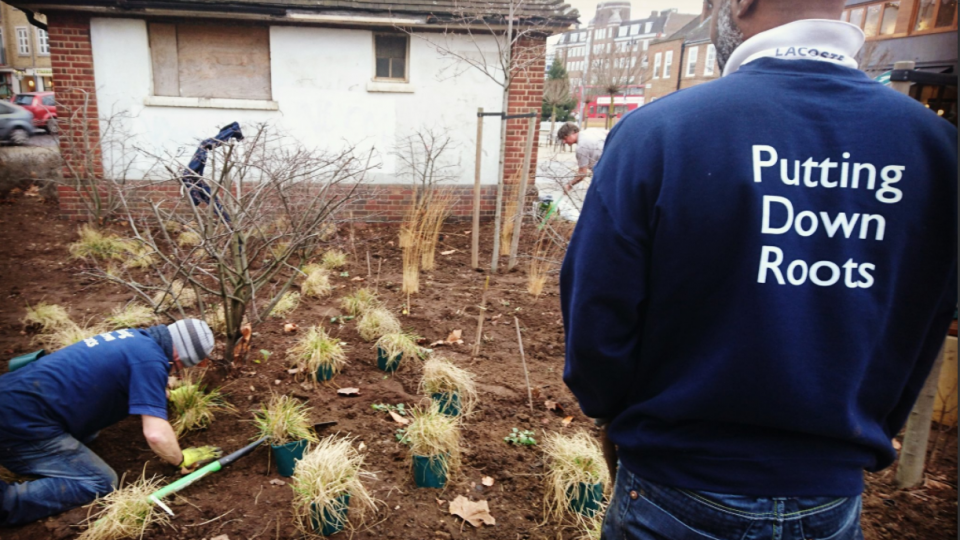 This is Clapham works with 'Putting Down Roots,' a gardening project run by St Mungos Homeless Charity from their base on Cedars Road in Clapham.
Putting Down Roots is a gardening project for people who are currently homeless or have been in the past, or who are at risk of becoming homeless. They work in hostel grounds, public parks and on our own allotment, developing gardening skills, growing organic vegetables and carrying out hard landscaping and building projects. In Clapham gardeners Robert and tony now work part time maintaining green spaces in the area.
In Clapham, Putting Down Roots have planted up and maintain green spaces in the new Clapham Old Town Piazza, which includes a wild flower meadow and the areas around the Polygon. Putting Down Roots have installed the original planting plan specified by local designers www.armstrongbell.com. It includes a mix of deschampsia, salvia, echinacea and sedum.
Robert and Tony also look after the Urban Orchard on Landor Road, which was installed in 2016. They will be looking to develop this further with more kitchen garden herbs to be planted in 2017, which will provide fresh fruit and herbs for people on Landor Road.