Waste and Recycling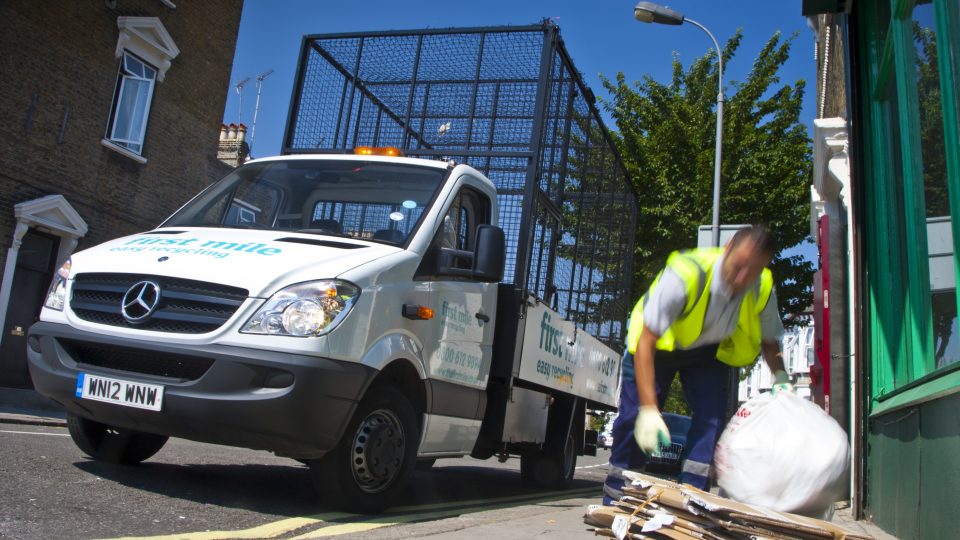 This is Clapham provides all its members with a free recycling service with its partners First Mile. The services helps create a clean and sustainable business environment, support businesses save money on waste and recycling services and consolidate the number of service vehicles entering Clapham to reduce levels of air pollution.
Each business, depending on its size receives a free allocation of recycling bags and/or cardboard stickers paid for by the This is Clapham BID.  Once the free allocation has been used, businesses can order further services from First Mile at a discounted rate. Download the BID members price list below
This Is Clapham – Member Price List April 2022 – March 2023
Cost of services provided by First Mile, which includes a discount for BID members and excludes VAT. Please be aware that prices fluctuate and the below information is a guide only.
Timed Collections
Lambeth Council operates a timed collection More information is available on the council's website.
Businesses must place their sacks directly outside the front of the business at 5.30pm for collection by 7.30pm.
Posters and Supporting Material
To promote recycling within your business First Mile provide a range of posters and supporting materials: https://thefirstmile.co.uk/recycling-posters
Recycling Reports 
The data sheets provide an overview of the total amount of recycling achieved by members of the Clapham BID using the subsidised recycling service provide through our partners First Mile.
December 2020 Recycling Report
November 2020 Recycling Report